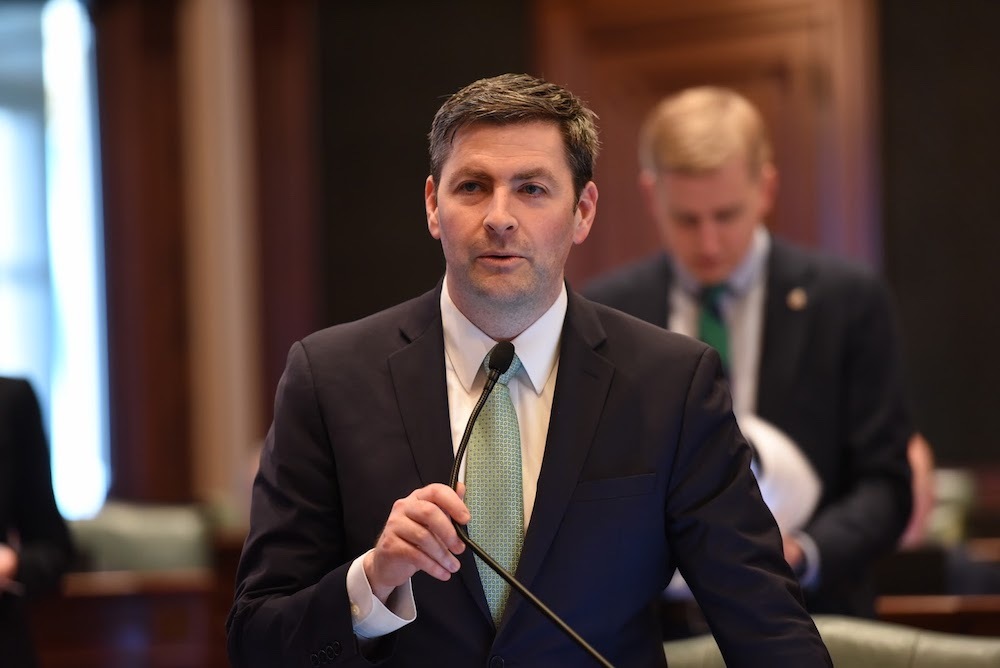 Peter Breen (R-Lombard), 48th District candidate for the Illinois House of Representatives
Illinois House candidate Peter Breen (R-Lombard) not only supports a bill that would remove almost 100 red-light cameras across the state, but he believes that should be only the beginning.
"We should not have a single red-light camera on a state highway," Breen told the Prairie State Wire. "I have not yet seen a single red-light camera in the state that is improving safety."
House Bill 322 is destined for a full floor vote after being unanimously approved by a House Committee. Co-sponsored by Reps. David McSweeney (R-Barrington) and Jonathan Carroll (D-Buffalo Grove), the bill would outlaw red-light cameras in non-home-rule communities, including requiring that all cameras currently installed be removed by 2021.

Former Illinois state Sen. Martin Sandoval (D-Chicago)
If the bill becomes law, some 45 of the 101 communities in the state with red-light cameras would be forced to remove them, collectively totaling 92 of the state's 607 cameras.
Now running against Rep. Terra Costa-Howard (D-Lombard) in the 48th District, Breen argues that it is a move that should have happened long ago.
"Red-light cameras across the state are consistently not improving safety," Breen said. "They have consistently been shown to make intersections more dangerous in terms of increasing certain types of crashes. The overriding reason we have red-light cameras in Illinois is lobbyists paying off legislators. There was never any clamoring from the people of Illinois to bring red-light cameras to our state."
By Illinois Policy Institute estimates, red-light cameras have accumulated more than $1 billion in revenue since first being installed just over a decade ago. And just last month, former state Sen. Martin Sandoval (D-Chicago) pleaded guilty to accepting $250,000 in bribes from a red light-camera company and failing to pay taxes on the money, prompting state Sen. Mattie Hunter (D-Chicago) to file a bill that would ban the cameras across the state.
Breen likes the sound of that.
"There are plenty of them that are catching unsuspected motorists making right turns without coming to a full stop, but with the background we now know, there's not one of them in the state that can be justified," he said. "I'm all for eliminating them entirely."