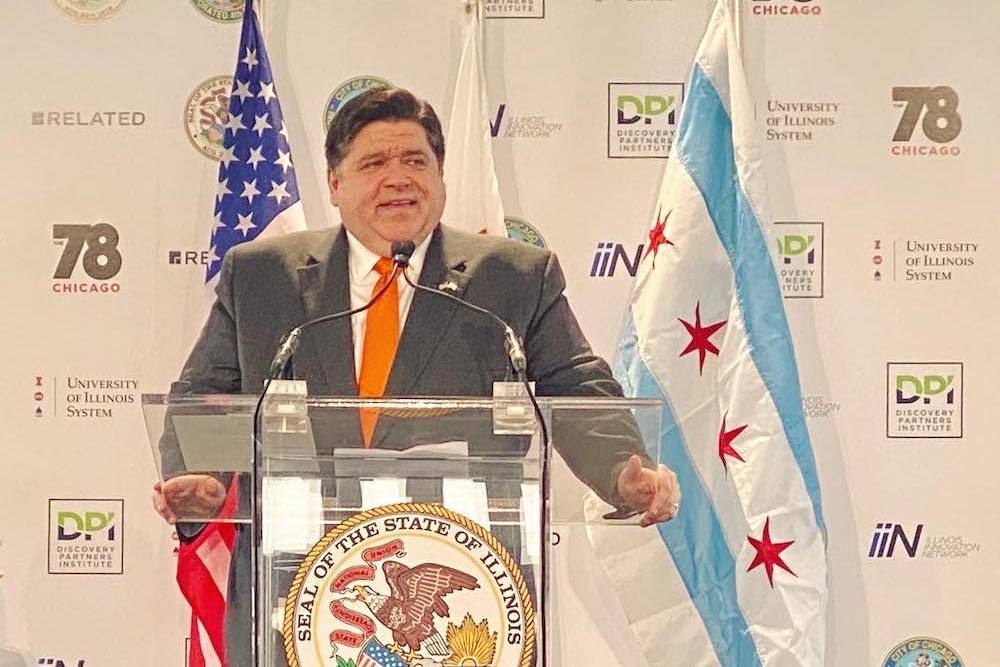 Gov. J.B. Pritzker | Facebook
Ahead of Gov. J.B. Pritzker's budget address where he is excepted to outline the budget for the 2021 fiscal year and his funding priorities, the State of Illinois has been named one of the "Least Tax-Friendly" states to live in, by MSN.com.
MSN calls Illinois the least tax friendly state in the union, and notes that Illinois ranked at the top of Kiplinger's list as well.
Ideas Illinois has shared stories of residents who shared their personal tax story using #YourILTaxStory on social media, and calls Pritzker's call to spend and tax more to solve the state's financial problems a "false choice."
They say that the individuals Pritzker and his cabinet may be talking with as they work to develop the budget to fund the operations of the state are not the middle-class families and small business owners of the state, who "continue to struggle under the weight of a state government that cannot curb its hunger for more spending and taxes."
Through the #YourILTaxStory program, the organization has heard stories from residents who have been forced to take drastic action because they struggle in Illinois. Some of those things include selling their homes, and even moving to Wisconsin. Ideas Illinois will continue to share the stories that Illinois residents have shared with them, in efforts to continue to educate the voters of the state.
Ideas Illinois Executive Director Jason Heffley issued a statement about Pritzker's budget address, which happened on Feb. 19.
"No amount of fluff and story-telling from the governor can change the fact that Illinois's population is plummeting at an alarming rate and the main reason is high taxes. Unfortunately, for middle class families struggling to make it, we are likely to hear more of the same – more taxes, more spending," Heffley said.