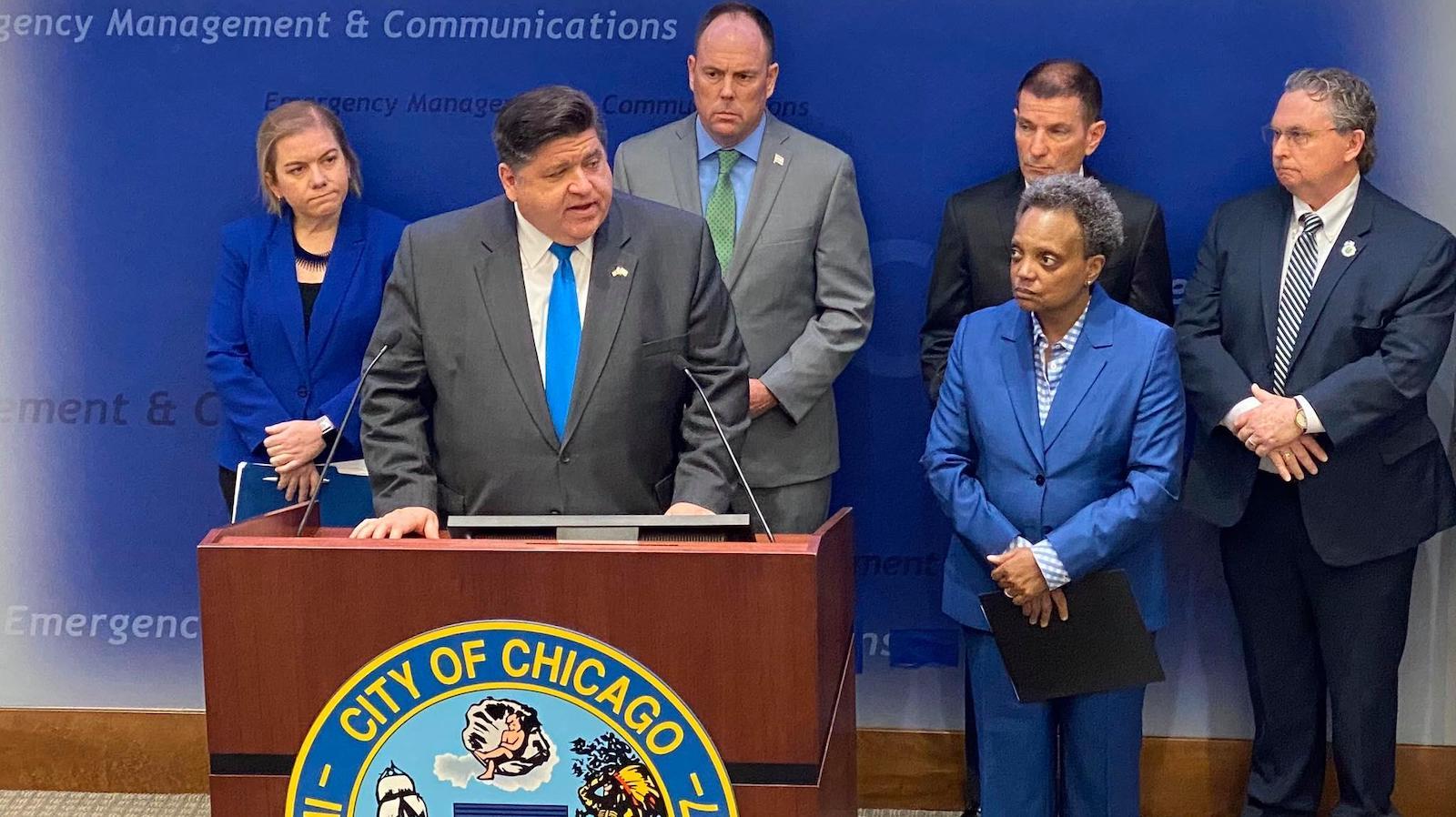 Illinois Gov. J.B. Pritzker, left, with Chicago Mayor Lori Lightfoot | Facebook
Bars, restaurants, and schools have all been ordered to close across Illinois in an attempt to minimize the spread of the novel coronavirus, also called COVID-19.
As of March 15, there were 93 diagnosed cases of COVID-19 in 13 counties, according to an update from the Illinois Senate Republican Caucus. This is an increase of 29 cases since March 14. The counties of Champaign, Clinton, Sangamon, Whiteside, and Winnebago, all new to the reporting list, have reported cases of COVID-19.
The closure of schools, for approximately two weeks (from March 17 to March 30), came on March 3, although daycare centers remained open.
"All of these choices have cascading effects for citizens and vulnerable populations when it comes to food access, safety, childcare, and social services," Gov. J.B. Pritzker said. "We've seen what happens in places that didn't move with urgency. I ask all of you not to hesitate to do the right thing for your family, your friends, and your community. One small step at a time, we will get through this together."
The bars and restaurants were ordered to close their dining rooms as of Monday, March 16 and to remain closed until March 30.
The state is working with food delivery services and restaurants to ensure that they can provide food delivery, drive-through service and curbside pickup options to limit the gathering of individuals in a confined space.
"This is a make or break moment. Clear and bold actions are needed immediately to stop the spread of COVID-19 and strengthen public health in Chicago and across the state," Chicago Mayor Lori E. Lightfoot said. "In the days and weeks ahead, we will continue to keep our residents and businesses apprised of developing information, ensuring they understand the measures we are taking and are following the latest guidance by public health officials. The City of Chicago is working to safeguard the health of our communities at every level of our operations. We are resilient, and we are all in this together."
In addition, Pritzker and Attorney General Kwame Raoul have spoken to the Illinois Commerce Commission to institute a moratorium on utility shutoffs for energy, telecommunications, and water companies across the state. That moratorium will be in place until the state's disaster declaration has been lifted.
The governor's administration is also working with eight major food banks statewide to expand services, asking food manufacturers to prioritize food banks to ensure that the vulnerable residents of the state have the food they need.
Emergency rules have also been put in place to give workers who are unemployed due to COVID-19 access to unemployment benefits. The state is acting on plans for a temporary reduction of government functions, requiring select employees to report to work. The rest of the government employees will either work remotely or remain at home on call, receiving pay. All state employees will be paid during this time, according to a press release from the State of Illinois.
The Illinois Department of Public Health is working to increase testing capability, along with state labs and hospitals.
Illinois residents who have general questions about COVID-19 can contact the Illinois Department of Public Health hotline at 800-889-3931, or by email at dph.sick@illinois.gov.