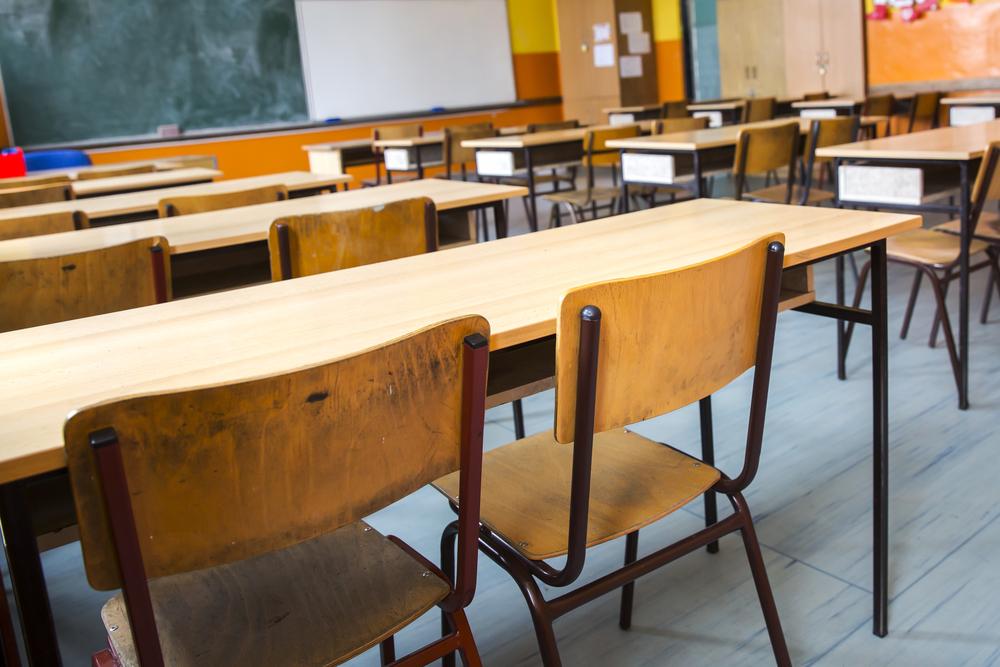 Gov. Bruce Rauner admonished Senate President John Cullerton (D-Chicago) and the Democratic majority on Wednesday for withholding the education funding bill.
Rauner made his comments at a press conference with Republicans on the first day of the second special session he has called this summer. The first was to come up with a state budget.
Cullerton has said that Rauner will get Senate Bill 1, the education funding measure, on July 31, the last day of the session.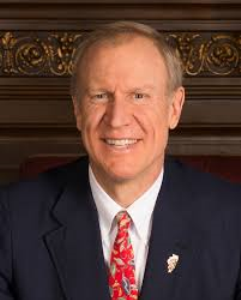 Bruce Rauner
"For President Cullerton to say he'll send a school funding bill on Monday is outrageous," Rauner said. "That just proves they want to delay the check processing, to delay money getting to the schools, so our teachers can have certainty, our principles can plan and so our children can get the education they all deserve. This is fundamentally wrong. This is vicious manipulation of the democratic process for political gain and for the political machine. This is damaging our children's lives. It's outrageous. We should not tolerate this for one second."
Rauner accused Democrats of fabricating a crisis to push their own political agenda ahead of students.
"There is no legitimate reason for that education funding not to have been sent to me already," Rauner said. "It's already passed, but they are hiding it. They are holding it. They are not sending it to my desk. And why are they waiting until Monday to send it? The answer: to create a crisis, to hurt our children, hurt our teachers, to create panic and to force people to make a decision to take money out the classroom and send it as a pension payment for Chicago."
Cullerton, who has publicly acknowledged withholding SB1 so that lawmakers can "blow off some steam," asserted that Rauner could overstep if he tries to veto certain provisions in SB1 that would provide more funding to Chicago Public Schools and its pensions.
Cullerton asserted that he has not released SB1 because of "the mental state of the governor. It's been the fact, as I said: He's really had a bad month."
Senate Minority Leader Bill Brady (R-Bloomington) countered by arguing that the education funding impasse is nothing more than a crisis manufactured by Democrats.
"My Senate Republican caucus is here ready to do the work of the people, to solve this manufactured crisis by the Democrats," Brady said. "I am pleased to see that the Senate president agreed to send the bill, but there is no excuse for using a parliamentary procedure to bastardize the process of solving this crisis, this problem for the schoolchildren of Illinois. Parents, teachers and schoolchildren deserve better."
House Minority Speaker Jim Durkin (R-Western Springs) reiterated the need to move forward.
"Fifty-six days ago, the Senate passed SB1, and it still sits in their chamber," Durkin said. "In a few weeks, there will be 2 million children throughout the state of Illinois who are hoping to go to school. Their parents are planning on getting them ready for school right now, but the fact is there is uncertainty with education funding in Illinois because of what the Democrats have done."
Durkin said he found it ironic that the Democratic majority is now silent after their "grandstanding" during the regular session when SB1 was debated.
"What has happened since then?" Durkin said. "It has sat, and it has gathered dust in the parliamentary hold in the Senate. What happened to all those brave statements back in May? They are all silent."