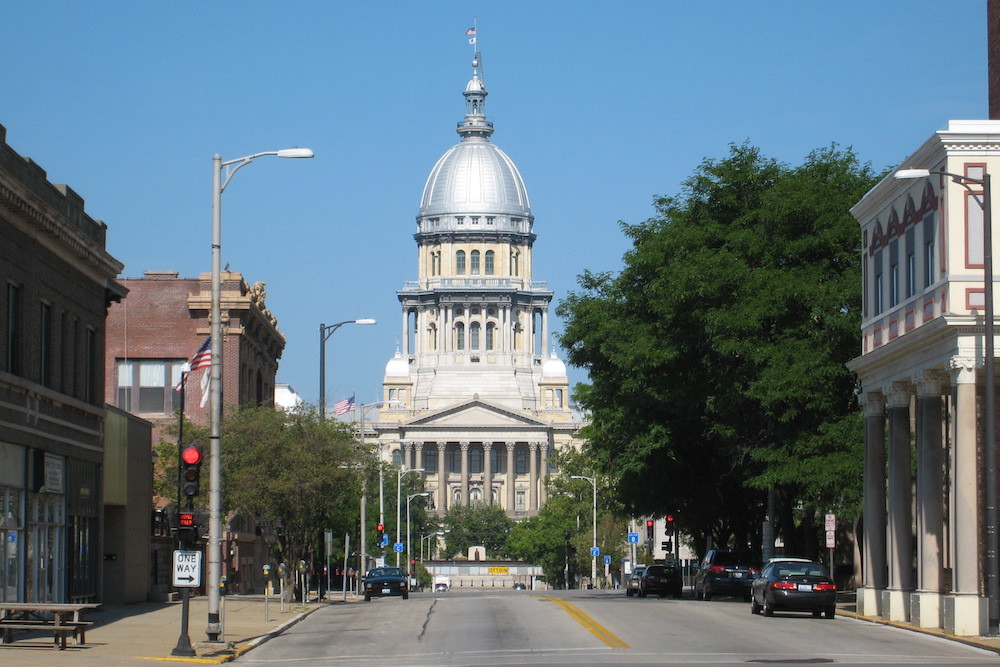 Springfield, Illinois | By Éovart Caçeir at English Wikipedia, CC BY-SA 3.0, https://commons.wikimedia.org/w/index.php?curid=10535377
Illinois municipal governments will have an easier time of consolidating thanks to two bills recently signed into law by Gov. Bruce Rauner.
But the two new laws don't go far enough to alleviate the problems associated with having 1,800 more local units of government than any other state because they don't put the consolidation power into the hands of residents, Rauner said, according to a press release.
"People are fleeing our state in droves," he said in the release. "Our property taxes are crushing the people of Illinois, and we've got to start making reforms so people can afford to stay here. Part of reforming and turning around Illinois includes empowering local communities. By signing these bills, local governments will be able to control their futures and tax dollars more efficiently."

Illinois Gov. Bruce Rauner
Senate Bill 3 and House Bill 607 were based on recommendations from the Task Force on Local Government Consolidation and Unfunded Mandates, led by Lt. Gov. Evelyn Sanguinetti.
"Where I live in Wheaton, I am represented by 16 units of local government," Sanguinetti said, according to the press release. "That's a lot of hands in the pockets of our taxpayers. In Illinois, we are forced to pay the highest property taxes in the nation. We need to put the power to consolidate back at the local level and in the hands of the people."