Chicago Tribune says new formula alleviates dead-end school dread
Illinois' most-read newspaper sees what some legislators refuse to, according to the Illinois Republican Party: The state's new education reform model gives schoolchildren a real chance to develop.
The Illinois GOP recently highlighted an editorial and a column from the Chicago Tribune that applauded Gov. Bruce Rauner's initiative to offer tax credit scholarship programs to Illinois students.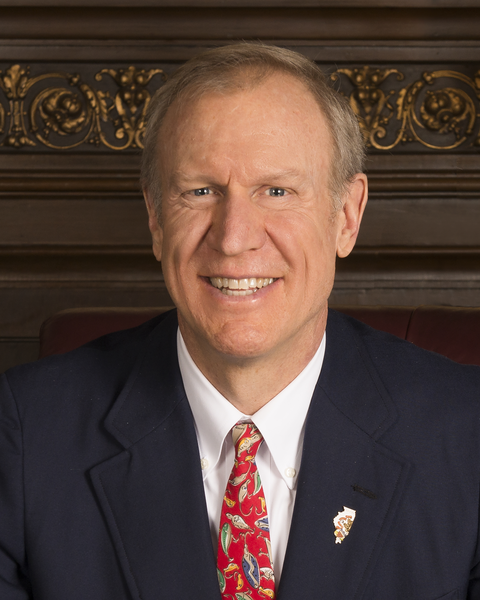 Gov. Bruce Rauner
The traditionally blue state of Illinois will join Florida, Arizona, Indiana and other mostly Republican states that have instituted such programs, according to the Associated Press. The program's inclusion in the bill was a surprise to some in the school funding reform debate and drew sharp criticism from teachers unions and Democratic challengers in 2018's governor race.
The Tribune, on the other hand, hailed it as great news and expressed hope that the five-year pilot becomes permanent.
"In many homes across Illinois, a new school year brings mingled emotions among students and their parents — anticipation, anxiety, hope," the paper said. "But in too many homes there's only one reaction: Dread, because parents are forced to send their children to dangerous or dead-end schools. They don't have, or can't afford, a better choice. A better chance."
According to a WTTW report on the legislation, the scholarships will be available to students from families with an incomes of less than 300 percent of the federal poverty level. For a family of four, this translates to approximately $73,000. Donors to funds that support these scholarships, including individuals and businesses, will receive a tax credit worth 75 percent of their contribution.
"Students get a chance for a better education," the Tribune said. "Donors get a 75-cent tax credit for every dollar. And Illinois joins many other states in dramatically expanding school choice beyond charter schools. Win-win-win."
While teachers unions attacked the program, Tribune columnist Kristen McQueary wrote that they are not taking a comprehensive look at the issue.
"The only way to explain headstrong resistance to Illinois' new school choice program is this: Most people who oppose it don't understand it," McQueary wrote. "They haven't done the research on scholarship tax credits, or only selectively. They haven't studied successful choice models. They are oddly suspicious of faith-based education. They haven't talked to families fortunate enough to escape failing public schools. They haven't talked to students on school waiting lists. They haven't spent time inside chronically underperforming public schools."
McQueary also noted that several Democratic lawmakers who voted against the education reform legislation because of the new program benefited from private schools themselves. Specifically, McQueary pointed to Reps. David Harris (R-Arlington Heights) and Kelly Cassidy (D-Chicago), whose children go to private school, and Rep. Mary Flowers (D-Chicago) who attended private school herself.
"Why would legislators, many of whom describe themselves as progressive Democrats, want to continue protecting institutional failure instead of dropping a lifeline to at least some of the kids who remain at those schools?" McQueary wrote. "There is nothing progressive, or liberal, or inclusive, or equitable about denying low-income families the same opportunities legislators themselves have. That's called elitism."
Want to get notified whenever we write about
Illinois Governor Bruce Rauner
?
Next time we write about Illinois Governor Bruce Rauner, we'll email you a link to the story. You may edit your settings or unsubscribe at any time.
Sign-up for Alerts
Organizations in this Story
Illinois Governor Bruce Rauner
More News