Illinois vendor debt stabilizes after drop from record high
Illinois' unpaid vendor debt has remained virtually unchanged after dropping from a record high in September, according to the Illinois comptroller's webpage.
As of publication, the debt stood at $15.4 million, a massive amount but slightly down following reports that Gov. Bruce Rauner plans to sell off $6 billion in bonds as part of a debt-busting campaign.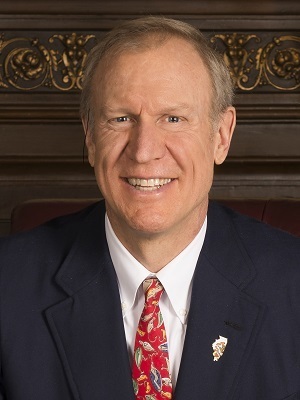 Illinois Gov. Bruce Rauner
Bloomberg recently reported the borrowing plan now in play would represent the state's largest such transaction in more than 14 years, as well as Illinois' first publicly amassed debt in nearly a year.
Until the recent downturn, Illinois' vendor debt has been on the rise for years, climbing from $5 billion to well over $15 billion during the two years the state operated without a budget.
Illinois Homepage has also reported that Rauner wants to work with lawmakers in finding additional ways of trimming the state's massive debt load. Part of the plan includes Rauner authorizing the state to be able to borrow at a lower interest rate.
More News