Illinois treasurer candidate Dodge says bad debt is harming state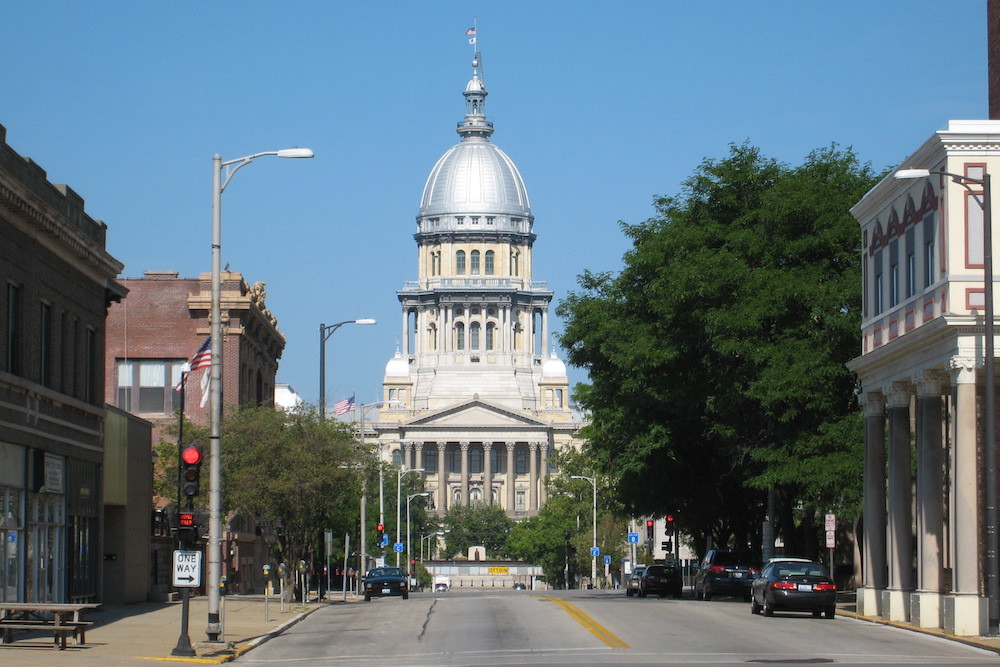 Springfield | By Éovart Caçeir at English Wikipedia, CC BY-SA 3.0, https://commons.wikimedia.org/w/index.php?curid=10535377
Jim Dodge argues that the way Illinois lawmakers have allowed the state's runaway debt to accumulate is almost as depressing as the liability itself.
"It's all bad debt and that's what's hurting us," Dodge, who is running for state treasurer, told the Prairie State Wire. "When you take on debt at the household level, like for a car or a home, at least it's for an asset. All the billions we're talking about here is all for bad debt. We're laboring in the promises of unfunded liability."
A recent Truth in Accounting survey found that Illinois ranks 49th in the country in taxpayer burden and that the average taxpayer now owes $50,400 in debt, according to 2016 government financial records.
Overall, the cash-strapped state has total liabilities of $235.9 billion, with just $25.5 billion in assets.
The state's faltering reputation comes after well over a decade of uninterrupted Democratic rule, including 11 straight years of Democrats occupying the governor's mansion before the 2014 election of Republican Gov. Bruce Rauner.
Even with Rauner in power, earlier this year Democrats, with the aid of a handful of Republican lawmakers, banded together to override a veto by Rauner to permanently increase the personal income tax by 32 percent.
"It's a shame the state finds itself in this position," Dodge said. "Broadly speaking, we all have to become more realistic about the situation; we can't keep pushing this off hoping someone else will come around to solve things."
Dodge aims at being part of the solution. The Orland Park village trustee recently launched his campaign for state treasurer against Democratic incumbent Michael Frerichs in the general election.
"The biggest challenge lies in changing who's in charge in Springfield, going from (House Speaker Mike) Madigan and the Democrats," Dodge said. "There's no magic money train coming anymore, and everyone realizes something has to change."
Dodge ran for state comptroller in 2010, garnering 19 percent of the vote in a three-way GOP primary race won by Judy Baar Topinka, who took 59 percent of the vote. He hints that this time the stakes may be even higher.
"Do we choose to put ourselves on the right track or keep accelerating toward financial ruin," he said. "That's what this election is about."
In handing the state an overall F grade, Truth in Accounting researchers also highlighted that the state now owes nearly $117 billion in pension liabilities, or roughly half of its $210 billion in overall debt. In 2016 alone, pension liabilities grew by $8 billion.
Want to get notified whenever we write about
Village of Orland Park
?
Next time we write about Village of Orland Park, we'll email you a link to the story. You may edit your settings or unsubscribe at any time.
Sign-up for Alerts
Organizations in this Story
More News