The Republican members of the Illinois congressional delegation recently penned a response to criticisms of the House tax reform bill from Democrat Sens. Tammy Duckworth and Dick Durbin, according to a release.
"The massive 32 percent state income tax hike that was forced onto families earlier this year by Democrats in the Illinois General Assembly hurt the residents in our districts and across the state deeply," the delegation wrote in their letter. "We have seen the negative impact these high taxes have had on our state's economy and Illinois families. Now, we are coming together at the federal level to create a more competitive tax code and give middle-income families the tax relief they deserve."
Duckworth and Durbin criticized the tax bill for eliminating or limiting deductions for such items as state and local tax, medical expenses and student loan interest. The senators also noted that the bill stands to add up to $1.5 trillion to the national deficit.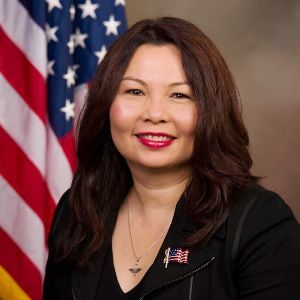 Sen. Tammy Duckworth (D-IL)
"From businesses on Main Street to middle-income families across our great state, everyone deserves a tax code that rewards hard work by allowing them to keep more money in their paychecks," the delegation wrote in the letter. "We urge you to reject the status quo and do what's right for hardworking taxpayers in Illinois."