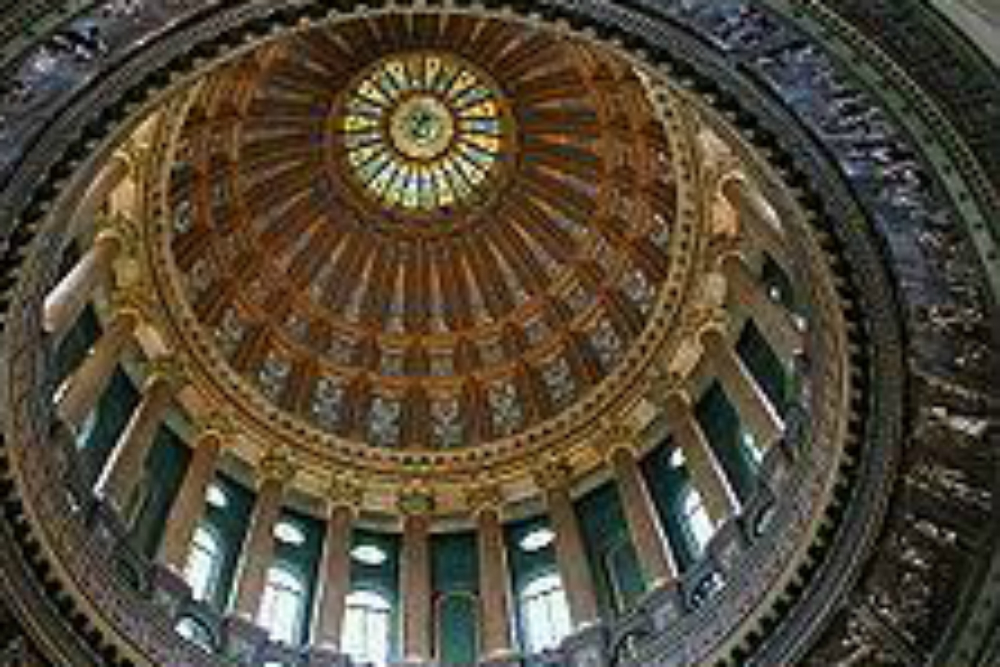 Faisal Khan thinks the next Illinois attorney general should mark their tenure by vowing to be different from virtually every other politician in the state.
"The reality is our state Capitol, the people who inhabit the state Capitol, and the elected officials that inhabit the city of Chicago are mostly responsible for the state of Illinois at this point, and if you want the floodgates to close of people leaving you're going to have to address this," Khan, CEO of Project 6, a nonprofit, nonpartisan watchdog group that focuses on ending government corruption, said during a recent appearance on the "Illinois Rising" radio show.
"Illinois Rising" is hosted by Dan Proft who is a principal in Local Government Information Services, which owns this publication.

Faisal Khan
With longtime Attorney General Lisa Madigan having recently announced that she will not be seeking re-election, Khan said many of the state's issues are rooted in a corrupt system that is handcuffing the state in more ways than one.
"Indiana University just did a study and said the cost of corruption in Illinois is $1,300 per Illinoisan," he said. "There are 12.8 million Illinoisans, so we're talking about billions. But when was the last time you saw a corruption case out of the attorney general's office?"
Khan said given the state's political landscape, if anywhere, you would think things would be different here in Illinois.
"The most frustrating part is you would think we would have a dream scenario, where the attorney general is the daughter of the most powerful speaker and politician across the country," he said, referring to House Speaker Mike Madigan (D-Chicago). "You would think that we would make corruption disappear. ... So, the next AG needs to refocus, re-energize and reinvigorate this conduct of fighting on behalf of Illinoisans against corruption."
In a recent State Journal-Register op-ed, Khan said a major criticism of Lisa Madigan's tenure as AG centered on her reluctance to conduct probes or prosecutions of suspected wrongdoing involving lawmakers.
"Protecting consumers and the victimized are undeniably laudable goals, but far from Illinois' most pressing issues," he wrote. "The prosecutions of 34 Chicago aldermen, countless county officials and two governors validate that assertion."
Khan points to the case of local building owner Brian Strauss and his alleged experiences with 1st Ward Ald. Joe Moreno as an example of just how confident elected officials have become that they can "act like mobster figures."
The Sun-Times reported Strauss has now sued Moreno and the city for $9.6 million, charging the alderman used threats and political intimidation against him as part of a personal vendetta stemming from an eviction.
"We should have a much more outraged electorate," Khan said of the ongoing developments. "We have to get people to understand the cost of conduct. If people want to pay for that by allowing an alderman to tell business owners what they can or cannot do with their businesses, this is the life we've chosen to live."
Khan said the first order of business for the new AG should be establishing an online portal that allows taxpayers to report suspected instances of corruption. Next up should be a project of working to reform the state's aging ethics codes, including establishing a modern-day, information-sharing system with police departments, state and local ethics agencies and public oversight groups.
"I'm hoping that there is one in this bunch that can turn out to be a great AG," Khan said of all the candidates seeking to succeed Lisa Madigan. "I'm hoping we can get an AG that recognizes the problems Illinois faces are not just about safety of cribs and consumer fraud."