The Thomas More Society filed a lawsuit Thursday to block HB 40, a state law that would expand coverage of elective abortions.
According to a release from the society, the suit was filed in Sangamon County Circuit Court and represents Illinois taxpayers, anti-abortion groups, the Springfield Catholic diocese and some state legislators. In the release, Thomas More Society special counsel and state Rep. Peter Breen (R-Lombard) said the bill would direct public funds toward 20,000 to 30,000 abortions each year. Breen represents the 48th District, covering DuPage County.
"The people of Illinois totally reject taxpayer-funded abortions," Breen said in the announcement. "Even apart from the sincere moral objections that many folks have to paying for abortions, there is no money in this year's Illinois state budget to pay for them."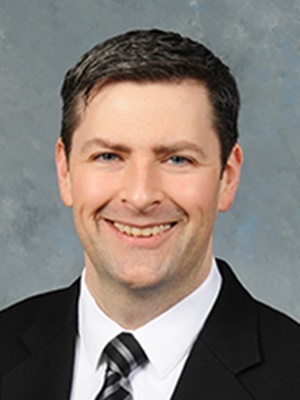 Peter Breen (R-Lombard), 48th District Representative | Illinois House
The action comes during a year when the tax burden on Illinoisans has come under scrutiny. Earlier this year, the General Assembly passed a 32 percent income tax hike, and the Illinois Policy Institute published a study ranking the state No. 1 in the nation in terms of its tax burden.
Breen's involvement in the suit could be seen as an extension of his and other Republicans' reluctance to endorse Gov. Bruce Rauner in the gubernatorial race. Rauner angered some Republicans after approving HB 40, which expands state funding for abortions for state employees and Medicare recipients, according to an article in the DuPage Policy Journal.
The Policy Journal also reported that Rauner had burned bridges with some in his own party after approving the Illinois TRUST Act, which some see as contravening federal immigration law by not requiring local officials to detain immigrants in the country illegally.
According to the society's lawsuit, the General Assembly has not allotted money to fund the abortions, and as a result will not follow the state Constitution's balanced budget requirement. The suit also charges that since the law was signed after May 31, it can't become effective until June 1 rather than the promised Jan. 1 start date.
Breen in the release blamed the date discrepancy on "games played by Senate Democrats" and said if the "illegal" bill were passed, it would apply even to late-term abortions.
"HB 40 would force every Illinoisan to pay for free abortions for those on Medicaid and state employee health insurance," Breen said in the announcement. "This would apply through the full nine months of pregnancy and for any reason, even when the latest scientific research has shown that the unborn child can feel pain and survive outside the womb."
Breen also said the law fails to limit the number of taxpayer-funded abortions, potentially leaving taxpayers on the hook for $15 million to $30 million annually, according to estimates from the Illinois Department of Healthcare and Family Services.
Judge Brian T. Otwell will hear the case Dec. 7 at the Sangamon County courthouse, the release stated.
"Regardless of your feelings about abortion, it is incredibly fiscally irresponsible to enact a law designed to spend millions of dollars that Illinois does not have," Breen said in the release. "The state legislative process has steps that must be correctly followed in order to prevent budget-busting laws like this from being ramrodded through. It is part of our civic process of checks and balances."