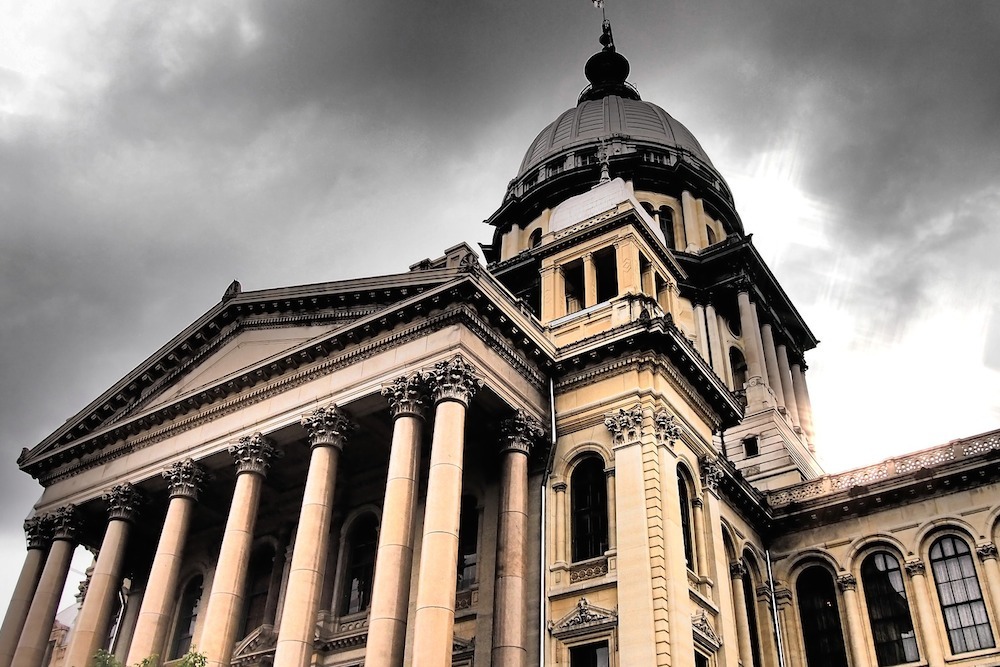 Springfield
In 2011, Brian McCann's brother, Dennis, was struck and killed crossing Kedzie Avenue by an immigrant here illegally driving with a 0.29 blood alcohol content. The driver made bail, fled the country and was never prosecuted.
Now a study shows that policies protecting such immigrants are not only deadly but costly, too. The Washington, D.C.- based Federation for American Immigration Reform (FAIR) calculated the costs federal, state and local governments incur per year for an estimated 12.5 million people in the country illegally.
Federal costs amount to $45,870,474,322. State and local costs come to $88,992,981,032. In Illinois, the costs are $3,220,676,517, or $4,758 per such immigrant per year. The spending makes Illinois the sixth costliest state, according to FAIR.

Illinois Republican Gov. Bruce Rauner
FAIR defines "illegal alien" as anyone who entered the United States without authorization and anyone who unlawfully remains once their authorization has expired.
Costs include expenditures for public education, medical care, justice enforcement initiatives, welfare programs and other miscellaneous costs. In addition, state and local governments bear the main burden for costs associated with public education, city and county infrastructure, and local courts and jails.
In its calculations, FAIR factored in federal, state and local taxes paid by immigrants here illegally.
In August, Gov. Bruce Rauner signed legislation that offers such immigrants more protections. The Trust Act bans local law enforcement from stopping, arresting, searching or detaining anyone based solely on immigration status. The law also bars local officials from detaining anyone solely on the basis of a federal immigration detainer unless officials have a criminal warrant.
Last Thursday, Rauner's opponent in the Republican primary, state Rep. Jeanne Ives (R-Wheaton), introduced legislation that would repeal the law.
"Sanctuary state protects those who violate the law at the expense of those who follow the law," she said at a press conference outside the Cook County Jail, with McCann at her side. "Sanctuary state pits law enforcement agencies against one another, rather than encouraging corporation in the interest of making communities safer."
In June, McCann established Advocates for Victims of Illegal Alien Crime (AVIAC).
"All we're asking for is justice and the first part of that is to put an end to sanctuary policies," he said.