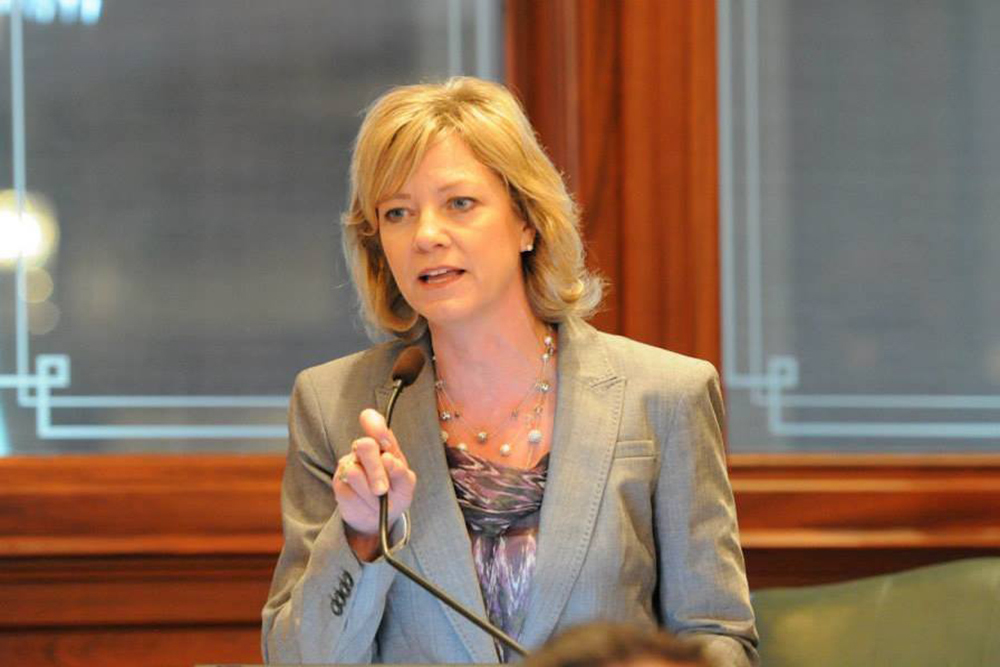 Rep. Jeanne Ives (R-Wheaton)
Gov. Bruce Rauner has always portrayed himself as a viable option for his Republican Party.
However, given what some see as missteps and betrayal of the conservative positions of his base, Rauner faces a significant challenger in Rep. Jeanne Ives (R-Wheaton).
"Gov. Rauner is unelectable in November," Ives said in an interview with the Associated Press. "Republicans need to take the fight to the Democrats; and we can't do it with Gov. Rauner in charge, because he's not in charge. He has betrayed, literally, the core values of the Republican platform, from the public funding of abortions to creating a sanctuary state to crony bailouts."

Illinois Gov. Bruce Rauner
Ives presents herself as a conservative option to the current Rauner administration. She has indicated that due to Rauner's fallbacks on key Republican issues, he needs to be replaced.
"There is little trust between most Illinoisans and their government at many levels, and for good reasons," Ives told the Prairie State Wire in previous coverage. "Top political leaders have lied to the people about who they are and what they are going to do, and they continue to make promises we cannot keep."
Rauner lost the support of the conservative base, the previous report contends, after the signing of a controversial abortion access expansion law and the Trust Act that Ives argues is a sanctuary city bill protecting criminals who are undocumented immigrants.
In particular, one of the major criticisms that Ives claims is a disqualifying factor for Rauner is his lack of political control in Springfield. In fact, Rauner lost much of his prior credibility after admitting "I am not in charge" of the state.
Obviously, he said this to allude to the power of House Majority Leader Michael Madigan (D-Chicago) and the Democrats in the state legislature; however, the comments hold true, according to Ives. Rauner has even gone so far to suggest that Ives would be an agent for Madigan's left-wing political machine.
"Who's really behind Jeanne Ives' campaign for governor? Mike Madigan's corrupt insider machine. They've bankrolled her campaign with thousands in shady labor union cash, turning Ives into another Madigan lackey," Rauner said in a campaign ad from Feb. 13.
The Better Government Association and Illinois Politifact rated this claim as "pants on fire," insisting it is false.
In addition, Rauner's staff and appointees have faced a tumultuous 2017 with constant staff changes and, most recently, his appointee for the Illinois Lottery Control board, Chairman J. Blair Garber, resigning after making a degrading remark about East St. Louis.
All of this -- the controversies and the failure to uphold GOP values -- has led the National Review to call Rauner the worst American governor. They have given their support to Ives.
"He betrayed his party's values," Ives said in a press release. "He broke promises. And lied about his intentions, most notably on a bill that forces taxpayer funding of abortion on demand."
Rauner and Ives go head-to-head in the highly anticipated March 20 statewide primary election. In fact, the anticipation of the Rauner-Ives race is well noted. New York Magazine's Ed Kilgore characterized this particular race as "wild" and is indicative of the craziness associated with midterm election years.
The Illinois gubernatorial race is one of 36 related races taking place all over the country. Rauner's administration is one of 26 held by a Republican.