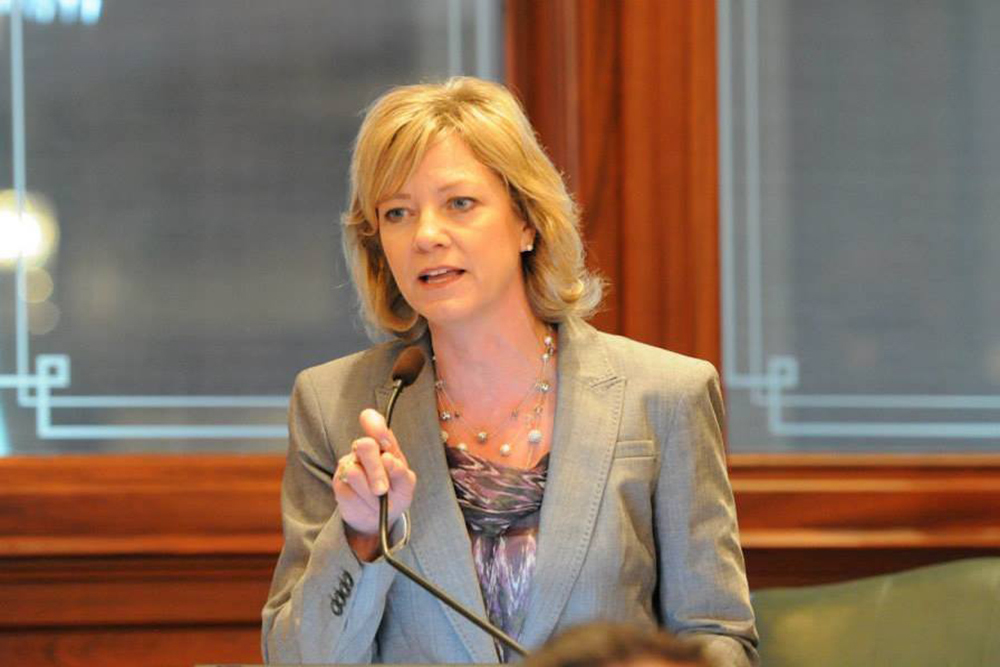 Illinois State House Rep. Jeanne Ives (R-Wheaton)
Rep. Jeanne Ives (R-Wheaton) and local activist Denise Rotheimer were together at the Capitol on Tuesday to push for passage of Ives' bill that gives victims of sexual harassment more rights.
Ives, who is challenging Gov. Bruce Rauner in the March 20 Republican primary, introduced House Bill 4840, which she said is aimed at remedying all such injustices, adding that it "creates a legal definition for complainants, establishes rights, procedures, and an enforcement mechanism to prevent accusers from becoming further victimized by the legislative ethics process."
For Rotheimer, the crusade for greater transparency and rights for victims of such abuse is a personal one, with her having filed harassment allegations against Sen. Ira Silverstein (D-Chicago) that were not investigated for months because the inspector general post that investigates such alleged transgressions by lawmakers was vacant, as it had been for nearly three years.
After Julie Porter was installed in the post of special legislative inspector general, Rotheimer claims that she felt further victimized when Porter told her that she had no rights in the process and that the system is not designed to provide such allowances to any accuser.
"You merely made a tip to the government," Rotheimer quoted Porter as having told her.
In a press release, both Ives and Rotheimer said the purpose of the press conference was to "make a public plea to move HB4840 out of Rules Committee," where it has been languishing for nearly a month.
"The leaders in Springfield have only provided lip service on reforming the process and changing the culture of corruption in Springfield," the release stated. "Unless and until accusers are given a voice and the right to be treated as a person in the same manner as the accused, few will have the confidence and trust in the process to file complaints."
Rotheimer was an early Republican candidate for state representative in the 62nd District but she said she ended her campaign earlier this year so she could be free to dedicate more time to her sexual harassment complaint.