Ives campaign releases new book detailing Rauner's betrayals
State Rep. Jeanne Ives (R-Wheaton), who is challenging Gov. Bruce Rauner in the Republican primary, has released a book about her opponent entitled The Governor You Don't Know: The Other Side of Bruce Rauner.
Authored by Chicago GOP Chairman Chris Cleveland and with the foreword written by Republican state Rep. Tom Morrison of Palatine, the book was recently mailed to approximately 400,000 people. With less than two weeks before voters go to the polls on March 20, it purports to detail all the ways Rauner has betrayed voters who elected him in 2014.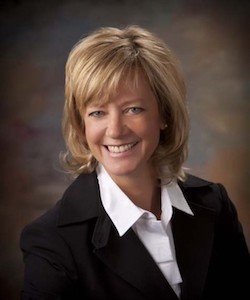 "The book provides Republican primary voters a factual history of Gov. Rauner's tenure, bumping his rhetoric up against his policy choices and connecting the dots between the candidate who promised 'no social agenda' and an 'Illinois Turnaround' with his numerous betrayals," the Ives' campaign said in a press release. "The book provides a succinct and substantiated nine-chapter distillation of an extreme leftist record that Rauner has been able to obfuscate for some with his checkbook."
Specific issues touched on in the book include such details as "why Rauner went 0 for 44 with his Turnaround Agenda," "the real reason he forced you to pay for abortions in Illinois," "the implications of making Illinois a sanctuary state for illegal immigrants," "how Rauner's bailout of Chicago Public School pensions gave (Mayor) Rahm (Emanuel) everything he wanted and more (but) took money from your children's schools and raised your property taxes" and "how Rauner's absenteeism resulted in the largest structural income tax increase (32 percent) in Illinois history and why Rauner wanted it."
According to the release, the book was fact-checked by a team of veteran journalists and "is a straightforward memorialization of the facts on Rauner," including detailing "why Rauner simply can't win the election against any Democrat."
Finally, the Ives' campaign argues, "Republicans didn't know what they were getting when they elected Rauner in 2014. Thanks to The Governor You Don't Know, they'll know exactly what they got. So, in 2018, they can make an informed choice: return Rauner or retire him."
A graduate of West Point, the 52-year-old Ives has based her campaign on a platform of greater fiscal responsibility and more accountability in Springfield.
In addition to Morrison, she recently bagged the endorsements of state Rep. Margo McDermed (R-Mokena) and state Sen. Tim Bivins (R-Dixon) at a press conference where the State Journal-Register reported Bivins saluted her for always keeping her word.
"My background is law enforcement," he said. "What was vitally important to me and others in law enforcement is that you keep your word. We've seen a governor who doesn't know what he believes."
Want to get notified whenever we write about
Citizens to Elect Jeanne Ives
?
Next time we write about Citizens to Elect Jeanne Ives, we'll email you a link to the story. You may edit your settings or unsubscribe at any time.
Sign-up for Alerts
Organizations in this Story
More News