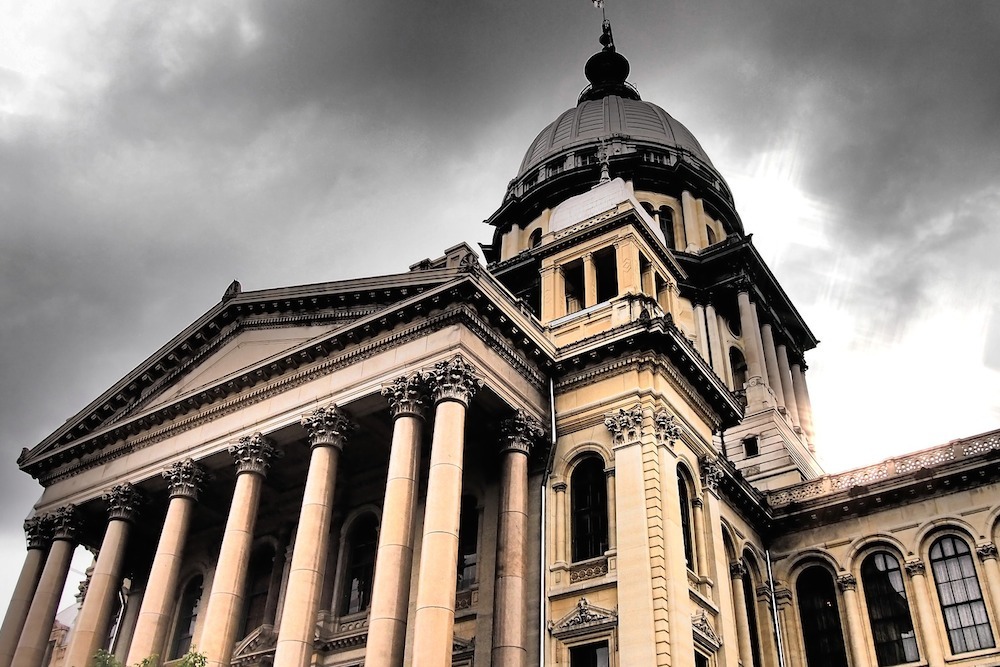 Elementary and high school textbooks would need to include a study of the role and contributions of lesbian, gay, bisexual and transgender people under proposed legislation, which was recently discussed by the Senate Education Committee.
SB3249, sponsored by Sen Heather Steans (D-Chicago), had been approved by the Education Committee in a 9-2 vote on March 13, but a minor amendment introduced by Steans sent the bill back to the committee.
State Rep. Anna Moeller (D-Elgin) has introduced a similar measure, HB5596, in the House.

| Courtesy of Shutterstock
The bills are an initiative of Equality Illinois, a civil rights organization for lesbian, gay, bisexual, transgender, and queer Illinoisans; and the Illinois Safe Schools Alliance, according to a press release issued in February by the groups.
If the bills become law, Illinois will join California as the only two states that will require the teaching of the history of the LGBTQ community. In November 2017, the California State Board of Education approved 10 textbooks for kindergarten through eighth-grade students that include coverage of the historical contributions of LGBT people. At the same time, the board rejected two books that did not include coverage of LGBT people.
Laurie Higgins of the Illinois Family Institute told OneNewsNow.com, a Christian news service, that the bill would require that any book or book substitute used as a text or text substitute include the role and contributions of homosexuals and men and women who adopt opposite-sex persona.
Higgins warns parents that those who live outside of Illinois shouldn't brush aside this information, believing it will not affect them.
"This will come to other states," she said. "It started in California; now it's coming to Illinois. All it takes is a couple of homosexuals and/or leftists in your state legislature to bring this bill and it will be in your schools too."
Meanwhile, the 2017 Illinois State Report Card, the state's official source for information about public schools across Illinois, shows that nearly 7 in 10 Illinois public school students are not meeting state proficiency standards.
When the Senate Education initially approved SB3249 on March 13, senators voting "yes" were Jason Barickman (R-Bloomington); Melinda Bush (D-Grayslake); David Koehler (D-Peoria); Andy Manar (D-Bunker Hill); Pat McGuire (D-Joliet); Jen Bertino-Tarrant (D-Shorewood); Linda Holmes (D-Aurora); Iris Martinez (D-Chicago); and Sue Rezin (R-Morris).
Senators on the panel who voted "no" were Chuck Weaver (R-Peoria) and Karen McConnaughay (R-St. Charles). Not voting on SB 3249 were Sens. Dan McConchie (R-Hawthorn Woods) and Kimberly Lightford (D-Maywood).