Ives calls out lawmakers who voted against bill giving victims of sexual harassment a voice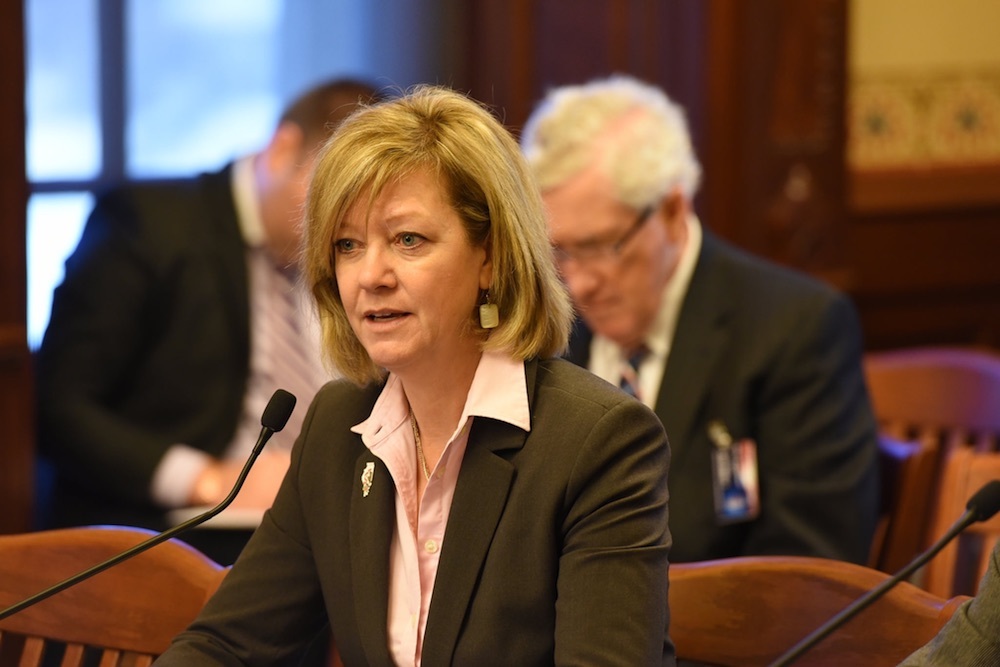 Illinois Representative Jeanne Ives (R-42nd) | jeanneives.org
Rep. Jeanne Ives (R-Wheaton) is sticking up for the bill she recently introduced that she argues gives Illinois residents who file an Inspector General complaint in state government more of a voice in the process.
Community activist and government whistleblower Denise Rotheimer testified Friday before the House Executive Committee about her alleged mistreatment after she went public with sexual harassment allegations against Sen. Ira Silverstein (D-Chicago).
Denise Rotheimer | www.facebook.com/denise.rotheimer
In the wake of it all, Ives filed House Bill 4840, which is purported to give victims "more notification, information and participation during the investigative process."
During Friday's proceedings, Republican Reps. David Reis (Willow Hill), John Cavaletto (Salem) and Dan Brady (Bloomington) joined Democrats Barbara Flynn Currie (Hyde Park), Robert Rita (Blue Island), Marcus Evans (Chicago), Gregory Harris (Chicago), Arthur Turner (Chicago) and Chris Welch (Westchester) in voting against the bill, each of them citing the fact that the matter was already being probed by a special task force.
"This is shameful," Ives responded in a press release. "Denise is the whistleblower who pushed for her complaint to be heard and only because she kept asking about it was it revealed that the Legislative Inspector General position was vacant for three years. But for her diligence, we still would not know 27 complaints sat for up to three years unheard. She was also the first person to go through the complaint process once an LIG was appointed. She had no rights in the process, which is why she helped write HB4840."
To this day, Ives said Rotheimer has yet to be heard by the task force
"Complainants need rights now," Ives added. "Not after a task force of elected officials water down the issue."
In October, nearly 300 women signed an open #MeToo letter recounting their experiences of sexual harassment in Springfield.
Ives said the problem has been able to linger because "of neglect by the leaders of both political parties in Springfield – and aided by obliviousness of Gov. Rauner."
Ives added in the release, "faux outrage and Kabuki Theater in response to serious accusations is all part of the bipartisan protection racket that furthers Illinois' corrupt political culture. If Illinoisans don't wake up, we will continue to have a system where those in power abuse, instead of a system that checks the abuses of those in power."
Want to get notified whenever we write about
Illinois Representative Jeanne Ives (R-42nd)
?
Next time we write about Illinois Representative Jeanne Ives (R-42nd), we'll email you a link to the story. You may edit your settings or unsubscribe at any time.
Sign-up for Alerts
Organizations in this Story
Illinois Representative Jeanne Ives (R-42nd)
More News