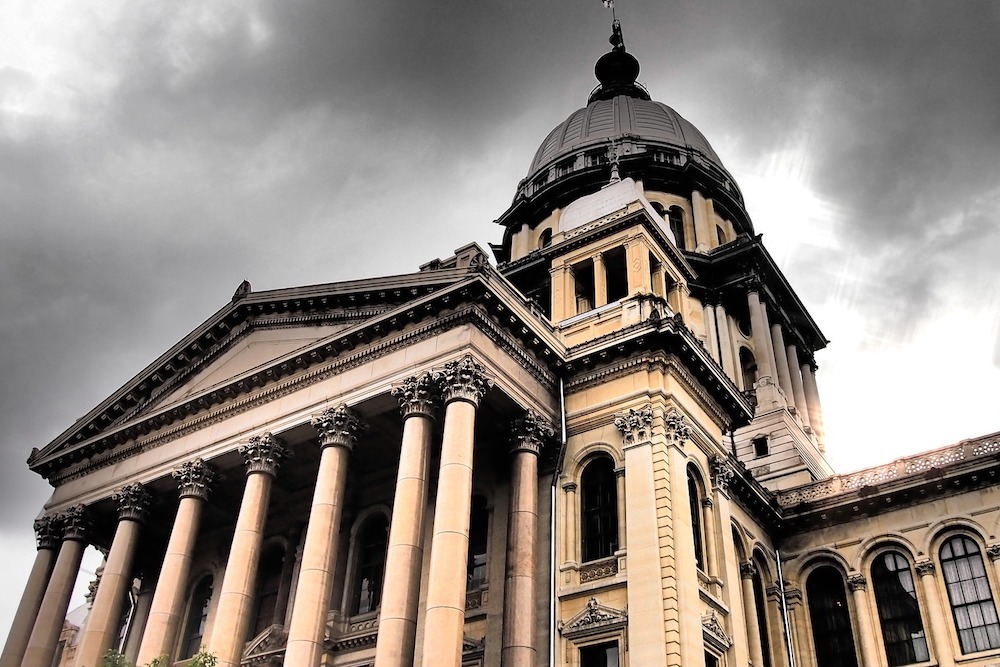 The House voted 110-0 on April 19 to approve legislation to end offshore staffing accounts in Gov. Bruce Rauner's office.
HB5121, presented for House floor debate by co-sponsor Rep. Christian Mitchell (D-Chicago), which was moved to the Senate after the vote, aims at ending the practice of offshoring in which the governor's office claims only a percentage of employees and pays the rest out of other state agency budgets.
Titled the Truth in Hiring Act, the legislation initiated by Comptroller Susana Mendoza in March, would prohibit the governor's office from slighting funds from other departments to pay his staff — a practice that has gone on for far too long, according to the state's financial officer.
Echoing the same sentiments, Mitchell said it is a practice that must end.
"All this bill is saying is we want to close a loophole in intergovernmental agreements whereby employees of the governor's office are allowed to be offshored by other departments," Mitchell said.
Rep. Peter Breen (R-Lombard) debated with Mitchell on Mendoza's staff size and staff payroll, noting the governor's office headcount, somewhere around 120 to 150, and the treasurer and the comptroller, which he noted is controlled by the Democrats, at somewhere in the 300s.
"They have employees paid through funds that maybe don't necessarily match with the employee's purpose," Breen said.
Mitchell said he was unaware of any other department offshoring, adding his bill is not a commentary on the needs of the governor's office.
Rep. Sara Wojcicki Jimenez (R-Leland Grove) was concerned about the effective date of the bill and possible job loss if a staff member is paid under an agreement with another government agency.
"To me, this is a matter of good public policy; and as long as we can come to agreement with the General Assembly on an appropriate appropriation, then I will vote on this bill," Wojcicki Jimenez said.
Bringing up the use of the offshoring as far back as 2011, Rep. Mike Fortner (R-West Chicago) said it is the lawmakers' duty and prerogative to appropriate figures for government departments.
"We have had years where we have given the governor lump sum authority," Fortner said.
Confirming the immediate effective date and the eternal sunset, Rep. Grant Wehrli (R-Naperville) said he was voting yes.
"The appropriations process here I think needs to be more transparent on both sides and how we go about it a public setting," Wehrli said.
It is a good transparency bill, according to Rep. David McSweeney (R-Barrington Hills), who noted Rauner's present budget is $4.8 million, but more than $10 million is being spent out of other departments.
"We have a governor who said he wants to cut spending, and he can do it," McSweeney said. "We have two deputy governors and a lieutenant governor, so that is a good place to cut the budget.
Noting his yes vote in committee, Rep. Keith Wheeler (R-Oswego) said after reading the analysis before him he questioned interoffice hiring and wanted to ensure the bill would not bar that measure.
After confirming he was right, Mitchell thanked Mendoza for bringing the issue to light.
"This is not just an issue with this governor, though he has been prolific with it, he is not the pioneer and Democratic governors have abused as well," Mitchell said.