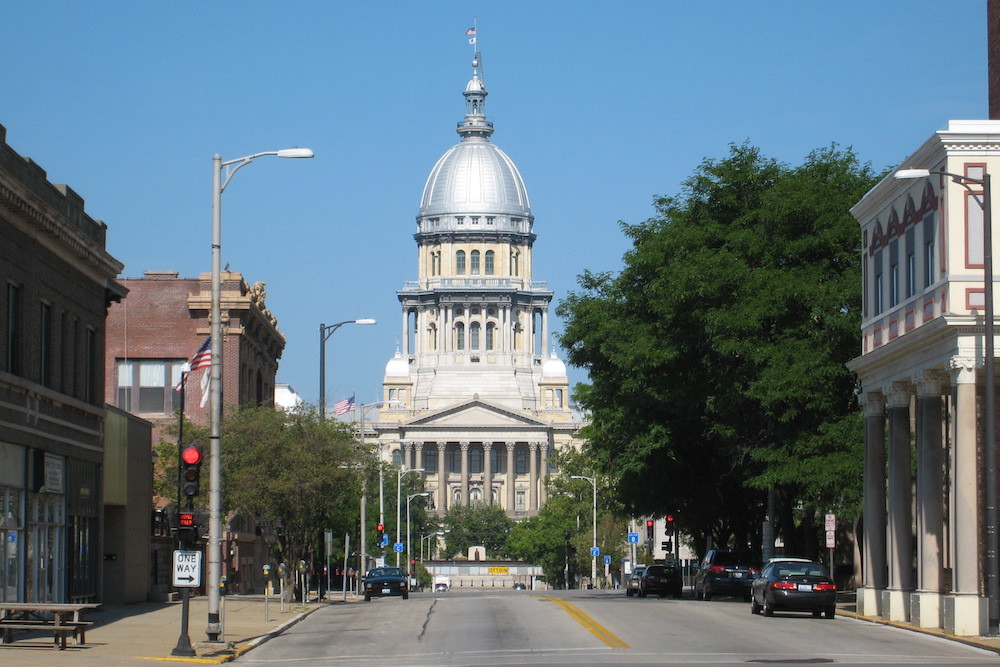 Springfield | By Éovart Caçeir at English Wikipedia, CC BY-SA 3.0, https://commons.wikimedia.org/w/index.php?curid=10535377
A bill sponsored by Reps. Grant Wehrli (R-Naperville) and Margo McDermed (R-Mokena) that would amend the Illinois Governmental Ethics Act to sanction any legislator who engages in violations of legislator rules of conduct has been referred to the Rules Committee for further consideration.
House Bill 5878 also stipulates that those who engage in restricted activities could face fines of up to $150,000 for each offense. In addition, the bill also would amend the State Officials and Employees Ethics Act to designate fines for intentional failure to complete ethics training and sexual harassment training.
Finally, and effective immediately upon enactment, the bill mandates "that any person who, in the course of business, fraudulently obtains public moneys reserved for, or allocated or available to, minority-owned businesses, women-owned businesses, service-disabled veteran-owned small businesses, or veteran-owned small businesses may be subject to a fine not to exceed, for each offense, $115,000."