This summer shapes up as a busy and critical time for the Illinois State Rifle Association.
In a recent bulletin to members, Executive Director Richard A. Pearson highlighted several activities he would like to see all members partake in over the next several weeks.
"For gun owners, this summer is going to be a critical time," he said in a press release. "The attack on law-abiding gun owners seems to be endless, which means gun owners must be ready to fight back everywhere. Everything is at stake in both Illinois and the entire country. In Illinois, every state representative is up for election and about two-thirds of the state senators; all of the Constitutional Officers are up for election. While all are important for protecting your gun rights, the most important of those is the governor and attorney general."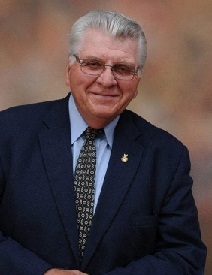 Richard Pearson
Beyond making sure they are registered to vote, Pearson stressed to members the need to re-elect Gov. Bruce Rauner, adding "he has stepped to the plate for gun owners like no other governor in my memory."
In all, Pearson estimates that the state now has more than 300,000 concealed carry licensees and almost 2.3 million Firearms Owner Identification (FOID) card holders.
"I have to tell you that I am pleased with the numbers," he added in the release. "Of course, more would be better, if you have friends and family who don't have a FOID card, ask them to get one."
Pearson also encouraged any ISRA member experiencing trouble securing their FOID card to contact the organization's office for assistance.
Finally, the bulletin highlighted a number of upcoming summer events for the organization, including the National Rifle and Pistol Championships, where ISRA teams in Pistol, Smallbore and High Power rifle will be competing.
Upcoming events include:
Saturday, June 23: Project Appleseed; Intro to low-light home defense pistol, carbine, shotgun


Sunday, June 24: Project Appleseed
; Glock League
I, SRA Bullseye Match, 
ISRA Marksmanship League

Tuesday, June 26
: Tuesday Irregular Rifle League


Wednesday, June 27: Bench Rest League
; Wednesday Night F-Class League


Thursday, June 28: 
ISRA Smallbore Rifle League
; ISRA Smallbore F-Class League


Saturday, June 30: Active Shooter II (morning class and afternoon class)
; Chief City Shooters/Joe Brown Vintage Garand Match; 
ISRA Marksmanship League; 
The Well Armed Woman


Saturday and Sunday, July 28 and 29: 
MTG Presents Advanced Handgun Skills

;