The Illinois State Rifle Association (ISRA) recently earned the Citizens Committee for the Right to Keep and Bear Arms Affiliate of the Year Award for the tenth time in the last 11 years.
"As I reflect on this honor of why the ISRA has won this prestigious award, I found the answer to be because of the dedication of our members, staff and board of directors," ISRA Executive Director Richard A. Pearson said in the organization's newsletter.
Pearson also praised ISRA members for their service and dedication.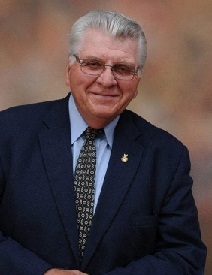 Richard A. Pearson
"While I was receiving this award on behalf of all of you, there were two ISRA staff members working a table at the (Gun Rights Policy Conference) GRPC, the entire weekend," he said. "There were four other volunteers working on a different project someplace else, and yet another volunteer driving to Springfield to prepare for a meeting of another set of volunteers on the next day."
Pearson pointed to other examples of volunteer work, like the turnout at a recent NRA Day and an Attorney Referral System that aides members in finding attorneys to handle local issues at discount rates.
"While I got to be the lucky one who accepted this latest award, and other awards, I know who it really belongs to — you," Pearson said. "No one is more deserving than you."
Upcoming ISRA events include:
Wednesday, Oct. 3
Bench Rest League
F-Class League
Friday, Oct. 5
I.C.E. Training – Private Event
Saturday, Oct. 6
Range Work Day
2018 ISRA Sighting-In Day
Sunday, Oct. 7
Combat Pistol/3 Gun League
Black Powder League
River Park Gun Show
River Grove, Illinois — River Park Moose Lodge
Saturday, Oct. 6
Hours: Saturday: 8 a.m. to 3 p.m.
$6
Belleville Gun & Knife Show
Belleville, Illinois — Belle-Clair Expo Center
Oct. 6 & 7
Saturday: 9 a.m. to 5 p.m.
Sunday: 9 a.m. to 3 p.m.
$6