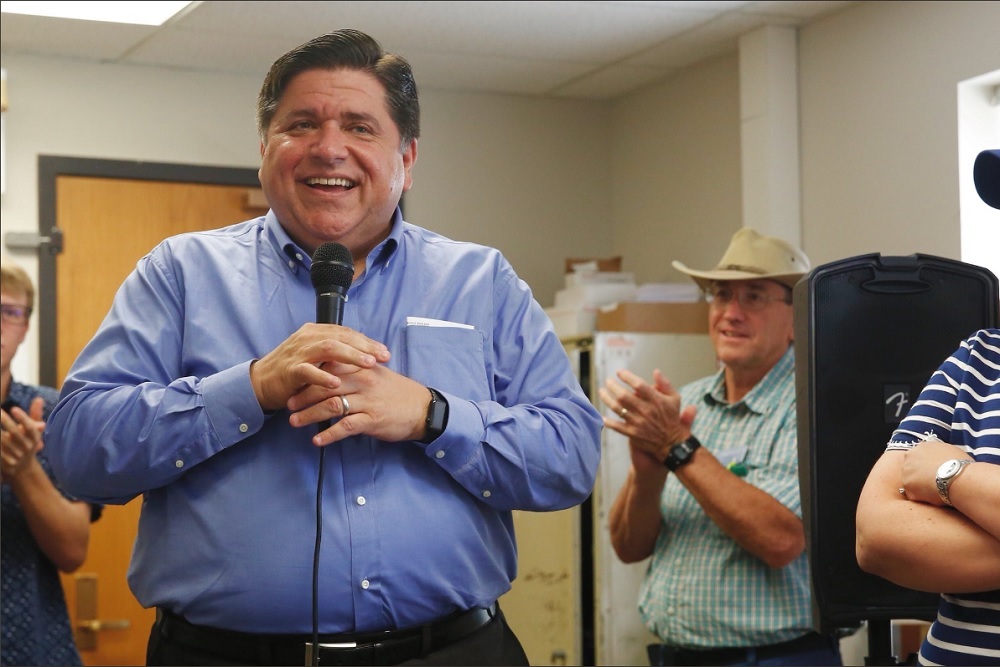 Gov. elect J.B. Pritzker made no small promises after his election Tuesday.
"We can make no small plans for Illinois," Gov. elect J.B. Pritzker said following his victory Tuesday over Republican Gov. Bruce Rauner in the general election.
With 4.4 million votes counted, Prtizker had 54 percent of the vote to Rauner's 39 percent. Conservative Party nominee Sam McCann had just over 4 percent.
"We will strive for the highest graduation rate in the nation," Pritzker pledged in his victory speech, after Gov. Rauner conceded the race less than an hour after polls closed.
"We can become the biggest hub for entrepreneurship between the coasts," he said. "We will grow the diversity of our economy by growing jobs in Illinois, especially in communities that have been left out and left behind. Because none of us succeeds unless all of us succeeds."
Pritzker also thanked his wife, campaign workers and voters who elected the Democrat billionaire to the state's highest office. "Voting is an act of optimism," Pritzker said. "You embody that activism."
Pritzker's running mate, Juliana Stratton, used her moment in the spotlight to voice support for Pritzker, whom she called her friend and partner.
"He's the person in whom I have complete confidence to do what is necessary and right to make Illinois the welcoming, inclusive and vibrant state that we all know it can be," Stratton said.
Pritzker made big promises post-election, covering everything from job growth and entrepreneurship to civil rights and worker rights.
Pritzker pledged to make Illinois the leading protector of worker rights and civil rights in the nation.
"When our founders put pen to parchment and wrote into the Declaration of Independence the great promise of life, liberty and the pursuit of happiness, they didn't see those among them that were left out," Pritzker said. "Each generation of Americans who have come after has a debt to pay to the promise made at the altar of our founding."
Pritzker said Americans are allowed to know fear but should not live by it. While he did not mention President Trump by name he told supporters to ignore social media "tirades."
"This moment demands that Americans rededicate themselves not only to the rights and privileges of citizenship but to the responsibilities of it," Pritzker said. "It demands we reject red-hat slogans and Twitter tirades."
Pritzker said losing his parents before he turned 18 meant his story could have turned down so many paths.
"That path led me to this night," Pritzker said. "Your history, no matter how difficult or painful, shapes your future, sometimes in wonderful ways."
Pritzker ticked off a long list of social goals to strive for that his base supports: health care for everyone, higher pay for teachers, equal pay for equal work, gun safety laws, and strong labor unions, among them.
"Are you ready to fight for Illinois?" Pritzker asked at the end of his speech.