Rauner decries Airbnb, tort cap increase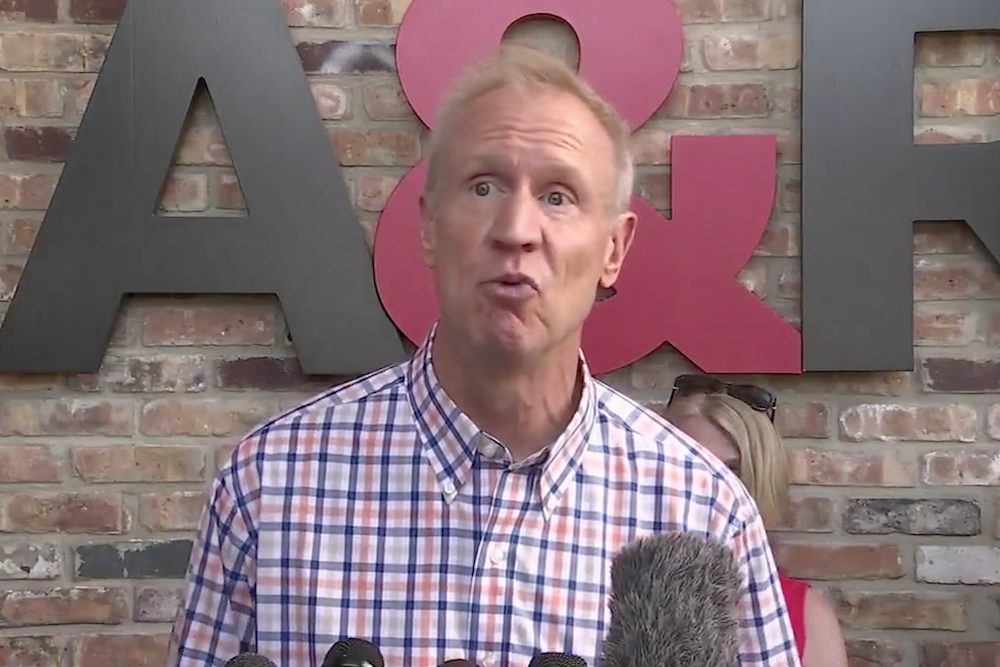 Gov. Bruce Rauner
Gov. Bruce Rauner spoke about his concerns about Airbnb's engagement in what he called discriminatory practices during a press conference Nov. 29.
Rauner said Airbnb has been discriminating against Israelis.
"I've called upon our state investment policy board to investigate their policies," Rauner said.
Rauner said he has been following the Airbnb situation closely through the media.
"I've been increasingly concerned that Airbnb is engaging in discriminatory practices against Israelis and the state of Israel by defining listings in Israeli settlements," Rauner said.
Rauner said he was asking the Illinois Investment Policy Board to investigate the listing practices of Airbnb to see if the company violated Illinois law. Rauner is asking the board to investigate into whether Airbnb violated Illinois' ban on aiding the Boycott, Divestment or Sanction movement against Israel's treatment of Palestinians.
Rauner later posted on Facebook about the issue.
"State law prohibits investment in companies engaged in boycotts, divestiture, and sanctions (BDS) against the Jewish state," the Facebook post read. "Airbnb's decision to remove all listings in Jewish settlements is highly prejudicial and disturbing."
Rauner said it's possible the state has had investments in companies that have provided private equity in Airbnb.
In other matters, Rauner discussed several bills that had passed during the veto session of the Illinois General Assembly, particularly a bill that raises the medical "tort cap—the amount of money that can be awarded in a lawsuit—from $100,000 to $2 million.
"We now have the highest cap in America of any state," he said. "This is going to be a massive invitation for lawsuits to be brought into our state. The cost of litigation will be terrible. We know some states don't have caps at all, but we're the highest with a cap.
"I believe this is politics plain and simple. This is bad policy. Our taxpayers will be badly hurt by this bill."
Rauner said the tort cap hange would mean more lawsuits filed in Illinois
"This is going to be a massive invitation for lawsuits," Rauner said. "Our taxpayers could be on the hook for many millions, hundreds of millions of dollars."
The tort cap legislation came to fruition after a Legionnaire's outbreak several years ago killed veterans at a publically run veterans home in Quincy. The change in the tort cap would affect the victims' families during litigation that alleges the state was negligent and responsible for the deaths of the veterans.
Want to get notified whenever we write about any of these organizations ?
Next time we write about any of these organizations, we'll email you a link to the story. You may edit your settings or unsubscribe at any time.
Sign-up for Alerts
Organizations in this Story
More News