Ives: Rauner's lack of interest cheated GOP voters
Rep. Jeanne Ives
State Rep. Jeanne Ives (R-Wheaton) thinks Gov. Bruce Rauner owes an explanation to the millions of Republican voters she believes he essentially cheated out of their votes.
"He lied to Republicans by getting into a race he wasn't committed to and by pretending to be their guy," Ives told the Prairie State Wire. "A lot of people spent time, money and energy helping his cause, and he was never really into the fight. He should have stepped down after just one term if he wasn't still into it."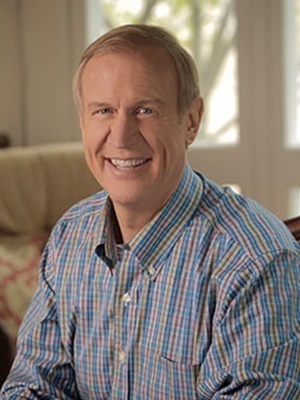 Gov. Bruce Rauner
Rauner—who was easily drubbed in November's general election by his Democratic opponent, J.B. Pritzker, after narrowly topping Ives in the Republican primary—called his will into question on Dec. 13 when, during an interview with ABC News, he admitted that he considered not running for reelection and even tried recruiting others to replace him in the field.
In all, Rauner said, he spoke with at least two men and two women from the "political and business worlds" about replacing him as the party's standard bearer. He added part of his overture included a promise to bow out of the race and provide financial support for the new candidate's campaign.
Former state Sen. Karen McConnaughay, of St. Charles, and Todd Ricketts, part owner of the Chicago Cubs, are rumored to have been two of the potential candidates Rauner spoke with, according to ABC.
Meanwhile, Ives added, she's not at all shocked by Rauner's revelation, insisting that she could tell while on the campaign trail that his heart really wasn't in the race.
"I just didn't see his level of activity as being there," she said. "He didn't seem to be taking on the policy fight the way I thought he should have."
Ives said Republican voters can now only wonder what might have been if she had been the party's gubernatorial candidate.
"I think it would have been a completely different general election, because I'm a completely different candidate," she said. "At the very least, the fight would have been there."
Saying that being governor for the last four years was the "hardest job I've ever done," Rauner said keeping the job was made even more difficult by the 2016 election of President Donald Trump.
Again, Ives took exception.
"It was Rauner who's responsible for his own loss," she said. "For him not to take responsibility for that is really shameful."
Want to get notified whenever we write about any of these organizations ?
Next time we write about any of these organizations, we'll email you a link to the story. You may edit your settings or unsubscribe at any time.
Sign-up for Alerts
Organizations in this Story
Illinois Representative Jeanne Ives (R-42nd) • Illinois Republican Party
More News