Illinois State Rifle Association (ISRA) Executive Director Richard Pearson recently took time to salute members for taking part in the latest Illinois Gun Owner Lobby Day (IGOLD) in Springfield, including 91-year-old member Joyce Lindelof.
"Joyce has been an active ISRA member for many years," Pearson wrote in a bulletin emailed to members, in which he also marveled at how Lindelof took part on the march to the Capitol Building.
"We can all learn a lot from her dedication to our Second Amendment rights," he added. "Thank you Joyce and we hope to see you next year."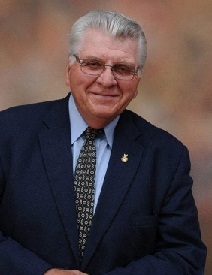 ISRA Executive Director Richard Pearson
Pearson's email also targeted Senate Bill 717 and the amendment recently added, by Democratic Sen. Julie Morrison (D-Deerfield), that would require the Secretary of State to suspend a person's driver's license if their firearm owner's identification card is revoked. The bill would also prevent an individual from being able to have their license reinstated until the Illinois State Police have signed off on it.
Pearson hinted in his email that he fails to see the logic in the legislation.
"It is true there are some bad actors out there but there are also people who only get caught up in the system," he said. "Either way, it is difficult, if not impossible, to hold a job and provide for your family or take care of your personal affairs without a driver's license."
Pearson said he doesn't believe Morrison has taken the time to think about all the people and institutions that stand to be impacted by the bill.
"This would be a bureaucratic nightmare for everyone, the Illinois State Police, the Secretary of State and particularly, the Secretary of State employees, as well as the court system," he said. "I believe that neither the Illinois State Police nor the Secretary of State want any part of this. Meanwhile, Morrison will waltz away and never have to look back at the trail of destruction she left behind."
Pearson urged members to stick together and continue presenting a united front in their efforts to protect their rights.
"'United we stand and divided we fall' has never been truer for gun owners," he said. "Right now, gun owners in Illinois are waking up from their five-year nap they took after concealed-carry was passed. When we pushed for concealed-carry, the ISRA membership was a few short of 32,000. After the Concealed Carry Act was signed, the ISRA lost about 10,000 members within the next two or three years. We have gained about half of that back. These battles need to be thought of in decades and not years."