Illinois State Rifle Association executive director Richard Pearson sent out a bulletin to members on Monday encouraging them to be on guard for Senate Bill 1966.
"Be prepared to file witness slips opposing these new amendments," Pearson wrote of the bill he said he expected to go to the House Judiciary-Criminal Committee sometime on Monday and perhaps even to the House floor. "As I write this, the new amendments are still in rules, and have not yet been posted to Committee, but this could change later on today or very early tomorrow morning."
Sponsored by Democratic state Rep. Kathleen Willis (Addison), the amended version of SB 1966 would require FOID (Firearm Owners Identification) card holders to submit to fingerprinting to renew a license, and cut in half the time a license is valid from 10 to five years.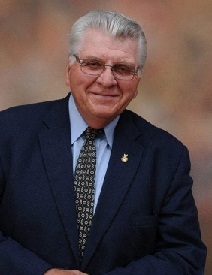 ISRA Executive Director Richard A. Pearson
"We are vehemently opposed to this entire bill," Pearson added. "The irony [of SB 1966 being set to move on Memorial Day] is not lost on anyone working on behalf of your gun rights in Springfield. On the day we honor our dead who fought bravely to protect the rights that we enjoy, the anti-gunners will be hard at work trying to deprive us of those rights."
The Illinois Senate was slated to resume session at 4:00 p.m. Monday, with SB 1966 set to immediately go before members if it passes the House. In the Senate, the measure will only require a concurrence vote.