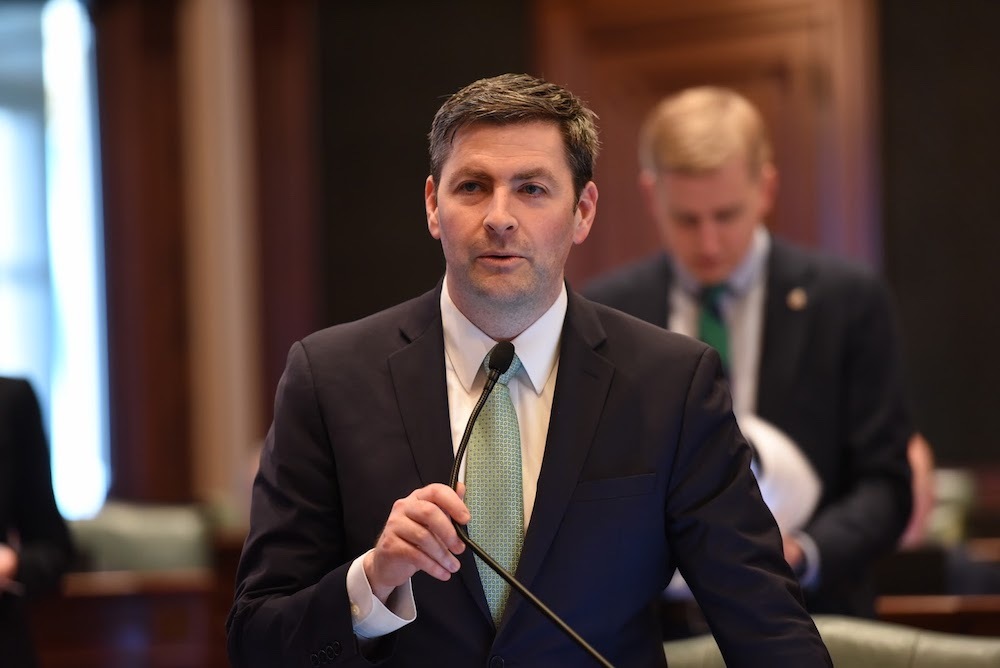 Peter Breen, vice president and senior counsel for the Thomas More Society
Peter Breen, vice president and senior counsel for the Thomas More Society, argues that legislation to eliminate a parent's right to know if their child is planning to undergo an abortion is so radical that not even many pro-abortion supporters can rally behind it.
"In some of the behind-the-scene discussions in Springfield, you had some Democrats that are very pro-choice on abortion actually privately express to people that they support parental notice," Breen told the DuPage Policy Journal. "These are names that you would not think in any way are weak on the issue of whatever the abortion lobby wanted."
Just weeks after garnering passage of the Reproductive Health Act that establishes abortion in the state as a "fundamental right," a repeal of parental notification would strip away statutes requiring a minor to alert her parents that she plans to have an abortion within 48 hours of having the procedure is now afloat. Breen vowed it will not happen without a fight.
"We are preparing to defend parental notice under the fundamental rights language," he said. "I would say to the people of Illinois, 'You need to be as huge and vigorous as the fight over the reproductive act. You're going to have to shut down the capital again.'"
Currently, at least 15 states, including neighboring Iowa, have laws that require parental notice prior to a minor being able to have an abortion. Breen, who formally served as an Illinois state Rep. (R-Lombard), thinks he knows what is fueling all the support in Springfield for such legislation.
"There is a lot of money coming into the Democrats from the abortion lobby," he said. "That group is very insistent and they've won a lot of elections. The abortion lobby is a big part of the Democratic Party leadership structure."
Breen said the fight for what is right and just must go on regardless.
"What I was telling groups coming into this year is we don't have the numbers," he said. "You start with that understanding. You're going to have to take Democrats who have pledged to vote for these particular measures and you're going to have to put so much pressure on them that they literally reverse course and go back. You've got to understand the difficulty of the fight and engage."