Illinois State Rifle Association (ISRA) Executive Director Richard A. Pearson recently shared a bulletin with members alerting them to be on the lookout for anti-gun, anti-Second Amendment groups funded by former New York City Mayor Michael Bloomberg that will be misrepresenting themselves as organizations promoting community safety.
"You may have heard some of the names, 'Moms Demand Action,' 'Every Town for Gun Safety' and 'Be Smart,'" Pearson wrote in the bulletin. "They use terms like 'gun safety,' 'gun-violence prevention,' 'responsible storage.' Who wouldn't be for violence-prevention or safety? If confronted or interviewed, the leaders and local appointees will say that they are not against the Second Amendment, they just support common-sense safety measures. They even have members that have FOID cards and say that they are firearms owners."
Pearson said the groups operate by reeling in community members with Town Hall meetings where a local law enforcement agency is positioned as a partner.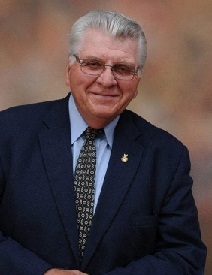 ISRA Executive Director Richard A. Pearson
"These three organizations are all a part of Michael Bloomberg's gun-control initiative," he said. "The objective in the end is the disarming of the law-abiding people of the United States of America by whatever means they can. This means legislation, litigation and the safety theatrics mentioned earlier."
Pearson said the people behind these organizations are planning "The First Annual Community Safety Fair" on Saturday at Marion Cultural & Civic Center in Marion.
"To this end, they have recruited local law enforcement and health care organizations to aid in presenting their falsehoods, painting themselves as a 'safety organization' without anti-gun viewpoints," he said. "Second Amendment advocates in the area have made most of the participants aware of the anti-gun nature of the groups putting on this show, and thus most of them have pulled out."