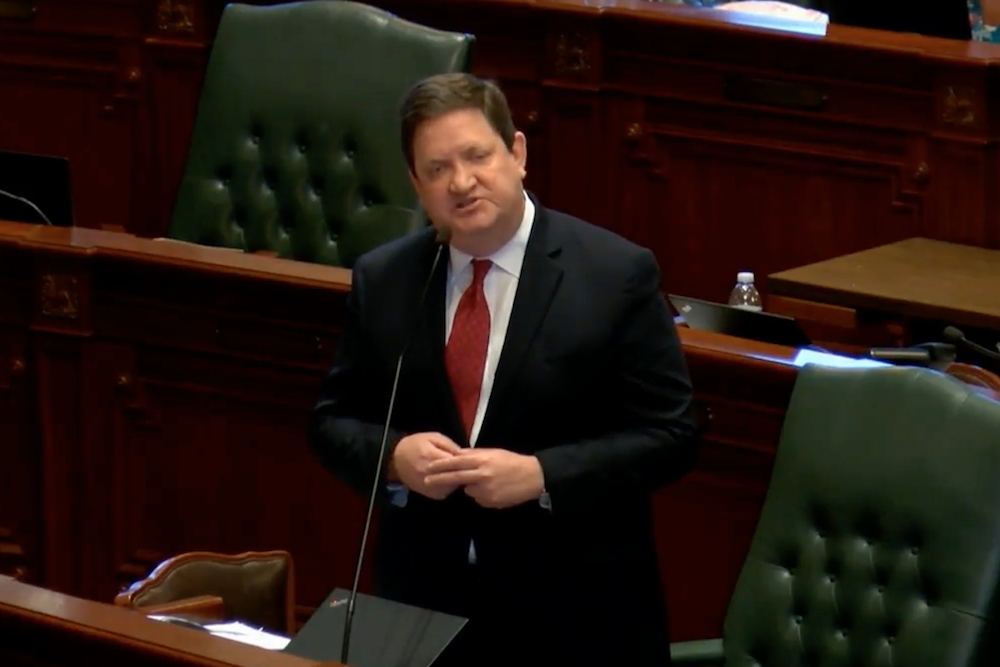 State Rep. David McSweeney (R-Barrington Hills)
State Rep. David McSweeney (R-Barrington Hills) has a solution for a group of billionaires – Gov. J.B. Pritzker's relative Liesel Pritzker Simmons among them – pleading with the presidential candidates to tax them more.
"She and the others don't have to wait for government to hit them with higher taxes," McSweeney told Prairie State Wire. "They can write a check any time they like to the U.S. Treasury and the Illinois Department of Revenue. The governor can write one too. The government will take their money any time."
In a letter to "2020 Presidential Candidates" posted on medium.com, the billionaires called for a "moderate wealth tax on the fortunes of the richest 1/10 of the richest 1% of Americans."

Liesel Pritzker Simmons
"The next dollar of new tax revenue should come from the most financially fortunate, not from middle-income and lower-income Americans," the letter states.
The letter is from 18 individuals, spread among 11 families.
"All are active in progressive research and political organizations," the New York Times reported.
Signers include George Soros, Facebook Inc. co-founder Chris Hughes and Abigail Disney.
Signer Liesel Pritzker Simmons' extended family is worth more than $33 billion.
"She is one of twelve surviving grandchildren of patriarch A.N. Pritzker, a financier and industrialist who died in 1986," according to Wikipedia. "Her uncle, Jay Pritzker, is the founder of the Hyatt Hotel chain, and owned Braniff Airlines from 1983–1988. The family controls the TransUnion Credit Bureau and the Royal CaribbeanCruise Lines. The Pritzker family has been near the top of Forbes magazine's 'America's Richest Families' list since the list began in 1982."
Her husband is Erie Canal-heir Ian Simmons.
Gov. Pritzker alone is estimated to be worth $3.4 billion.
McSweeney says to look at what the billionaires do and not what they say.
"They have tax shelters and can afford the top lawyers," he said. "And Pritzker pushed for the passage of the progressive income tax, a massive tax increase on the middle class. That's where they want the money to come from, not from them."