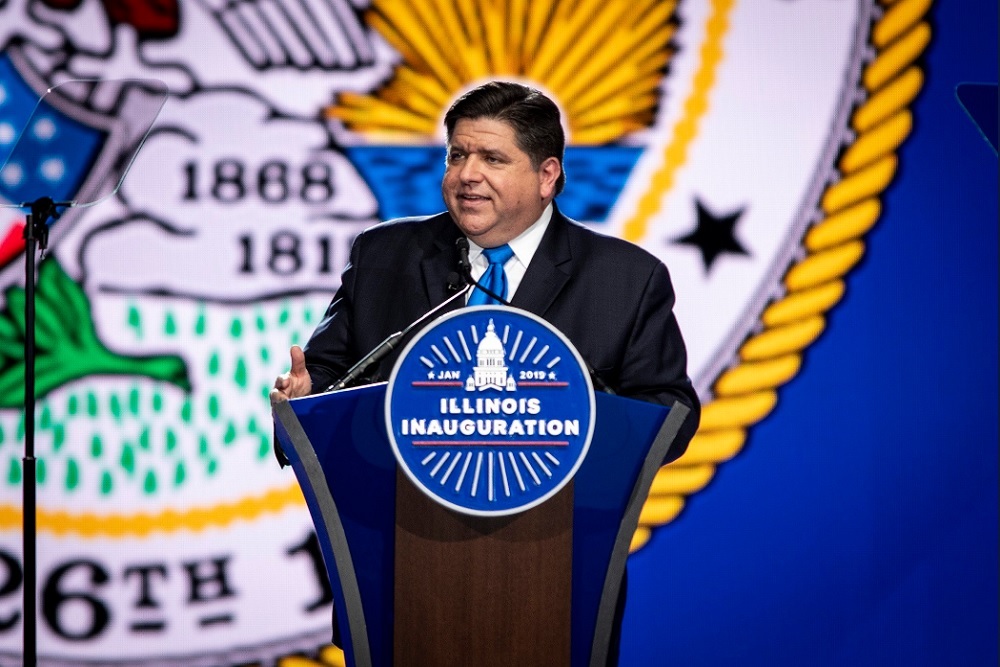 Illinois Gov. J.B. Pritzker at his inauguration earlier this month | twitter.com/JBPritzker
A growing number of Republican supporters are crying foul over a recent post made to social media by Kankakee County Democrats comparing conservative voters to members of the Ku Klux Klan.
In a post made late last week, Kankakee County Democrats noted, "What is the difference between a Klan hood and a MAGA hat?"
In response, Dan Proft, co-host of "Chicago's Morning Answer" and a principal in Local Government Information Services, which owns this publication, wondered if the mainstream media would move to demand answers from Democratic leaders such as Gov. J. B. Pritzker, state Attorney General Kwame Raoul, Sen. Dick Durbin and House Speaker Mike Madigan on the matter.
MAGA is a slogan created by President Trump while on the campaign trial in 2016. It is an acronym for the phrase "Make America Great Again."