People gather at Thursday's Republican Day. | Contributed photo
Illinois Republican Party chairman Tim Schneider struck a concerned-but-hopeful note for state residents at Thursday's Republican Day event with his "Fight the Machine" message.
"Friends, there is no sugarcoating it – 2018 was not a good year for Republicans in Illinois," he said during his conference remarks. "We lost the governor's mansion, hold no statewide office and are in the super-minority in both chambers of the General Assembly. If you would prefer to have your chairman come up here and pretend that isn't our current reality, then I'm sorry – but I won't do that."
Still, Schneider offered hope if conservatives are willing to work to bring about the change so many of them crave.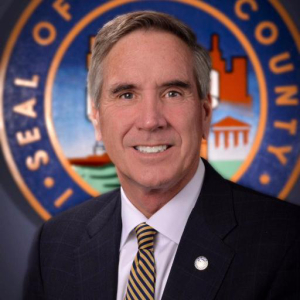 "Our current situation is not ideal, but it provides the grassroots – you – the opportunity to begin again, to rebuild and to remake the conservative movement in your image," he said. "This moment affords us the opportunity to author stark contrasts, to draw lines in the sand, and to make clear to the people of Illinois where we stand. Illinoisans have the ability to choose better for this state. We will show Illinoisans that Republicans are better for this state."
Going forward, Schneider said, it is imperative that Republicans be clear in offering voters a vision that speaks to the party's conservative and common-sense principles.
"I believe it is our moral duty as a party to put forth a vision of an Illinois that is growing, dynamic and the envy of the Midwest once again," he said. "Illinoisans want to know how we would lead should we be blessed with the opportunity in 2020 and 2022. We have a platform that I believe in and illustrates our principles. But we need to put our principles into action and provide solutions to the pressing issues of our time."
Schneider said fighting the machine means Republican lawmakers proving to voters that they are on the side of the people when it comes to issues like taxes and accountability.
"Just yesterday, we saw a member of the machine in court," he said. "On Governor's Day, as Mike Madigan, JB Pritzker and Nancy Pelosi smiled from a stage in a hotel ballroom, one of their comrades, State Senator Tom Cullerton, was arraigned in US District Court after being indicted on 41 counts of embezzlement, conspiracy, and making false statements."
Schneider also made note of at least three former Madigan allies having had their homes raided in recent months as part of ongoing federal corruption probes.
"The machine comes in the form of a Speaker of the House who over the course of four decades has consolidated power like no other politician in this country," Schneider said. "And he uses that power not for good, but to enrich his cronies, protect and take care of his friends and, above all, stay in power."