Illinois State Rifle Association (ISRA) Executive Director Richard Pearson is blasting the recent discovery that nearly $30 million generated from FOID (firearms owners identification) card applications and fees from the Illinois Concealed Carry License (ICCL) program are being used for general state spending.
"The recent revelations regarding fund sweeps of monies from the State Police Firearm Services Fund and the State Police Services Fund are a travesty against law-abiding gun owners in Illinois," Pearson said last week in a press release. "The idea to check out what was happening to gun owners' money became a discussion in April 2019 when the highly organized and well-funded anti-gunners began pushing the so-called FOID Fix Bill, which turned out to be a guise to crush firearm ownership."
According to Pearson, the purported findings were ultimately uncovered by a group led by ISRA lobbyist Ed Sullivan.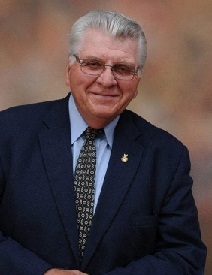 ISRA Executive Director Richard A. Pearson
"The ISRA has five lobbyists and each one brings different skills to the table," Pearson said in the release. "When added together, the ISRA has one of the best, if not the best, pro-gun lobbying teams anywhere."
Pearson said the group was motivated to launch its latest probe into how FOID and concealed carry programs are managed through attempts by anti-gun groups to enact legislation that would have more than doubled FOID card fees. Part of the reason given for the proposed fee increase was that the program was underfunded.
"We pursued this investigation because we wanted honest gun owners to know the truth about what was happening to the fees that they pay for the right to own a firearm in Illinois," Pearson said. "We worked with [Illinois state] Rep. [Keith] Wheeler (R-Oswego) to secure a report from the Legislative Research Unit on what was happening to the user fees, and now we know. There is no shortage – just money being taken from these accounts to be used for other things."