Illinois
In ever-higher numbers, Illinois' tax-weary residents are staking their futures in other states, recent reports by Wirepoints and the Reason Foundation show.
Sadly, the exodus is almost certain to accelerate as elected officials continue to avoid effective measures toward slaying a monstrous public debt that has grown to epic proportions over the past 20 years.
Illinois lost more residents in the 2010s than any other state, Scott Shackford of the Los Angeles-based Reason Fountain writes, as private-sector earners grow increasingly tired of funding undisciplined public spending. Shackford cites the fact that Illinois spends 25 percent of its revenues on pensions, but instead of reducing costs through pension reform, elected officials have kept jacking up taxes to cover the growing losses.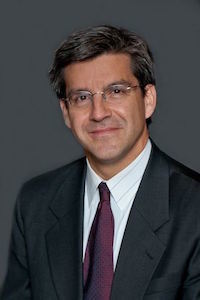 Wirepoints President Ted Dabrowski
"Taxes are already incredibly high in Illinois, and they keep going up further," Shackford writes. "The state imposed or increased 20 new taxes in 2019, from a gas tax hike to a new levy on now-legal cannabis sales."
The outmigration is costing the state politically, as well, Shackford says. Illinois will likely lose a congressional seat after the next census as it now has fewer residents than Pennsylvania, a state with near zero population growth.
In its report, Wirepoints analyzed data collected by the Internal Revenue Service that allowed it to compare increases and losses in Adjusted Gross Income (AGI) among the states. Illinois placed third in the ranking of the worst states in 2018 due to $5.6 billion in AGI losses. Only California and New York lost more in AGI but, making matters worse, is the fact that Illinois has suffered these losses every year since 2000, Wirepoints wrote.
"The losses have piled on top of each other, year after year, and if you add them all up, Illinois' AGI losses total $410 billion over the 2000-2018 period," Wirepoints President Ted Dabrowski and Policy Analyst John Klingner wrote. "That shrinking tax base has contributed to the state's deepening fiscal woes. Illinois now has more than $6 billion in unpaid bills, the nation's largest national pension shortfall, and its rate is just one notch above junk."
As Dabrowski and Klingner point out, the stakes are enormous.
"A growing population for the winners means an increasing tax base, economic growth and investment," they said. "And as baby boomers age and pressure to fund pensions increases, a growing workforce is a windfall."