Illinois state Sen. Don Harmon (D-Oak Park) | http://www.donharmon.org/
Illinois Republican Party officials are calling on Sens. Kim Lightford (D-Maywood) and Don Harmon (D-Oak Park), the two finalists for the position of next state Senate President, to publicly endorse fair maps.
"A new Senate President who stands for reform and fairness is the only way we can finally achieve fair maps," Illinois GOP Chairman Tim Schneider (R-Western Springs) said in a press release. "If a President Lightford or Harmon supports fair maps, it publicly boxes in [Illinois House Speaker] Mike Madigan, who will be at odds with President Obama, Gov. Pritzker, the full weight of the Senate, and 72 percent of Illinois voters who support fair maps."
"The movement for fair maps will determine the course of progress on every issue we care about for the next decade," former President Barack Obama, has made enacting fair maps across the country a top priority since leaving the White House, recently stated.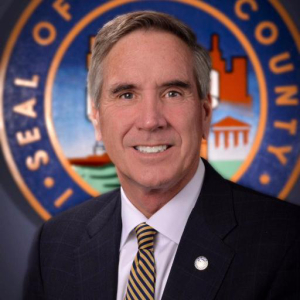 Illinois GOP Chairmen Tim Schneider (R-Western Springs)
Illinois Gov. J.B. Pritzker has voiced a similar sentiment, saying in 2018 that state lawmakers should amend the constitution to allow for the creation of an independent commission to draw legislative maps.
In a vote to elect a successor to retiring Senate President John Cullerton (D-Chicago), Illinois Senate Democrats are scheduled to decide between Harmon and Lightford on Jan. 19.
"The time to act is now," Schneider said. "We need leadership in the senate to get it done."
Nearly a year ago, state lawmakers introduced Senate Joint Resolution Constitutional Amendment 4 (SJRCA4), a bipartisan agreement that would set up a fair redistricting process every 10 years. In addition to all 19 members of the Senate GOP, sponsors of the bill included 17 Senate Democrats.
"So, the question remains, 'Why won't Lightford or Harmon commit to signing on as co-sponsors of SJRCA4 and join Gov. Pritzker, [former] President Obama and 17 of their Senate Democratic colleagues in supporting fair maps?'" Schneider said.