A week before Friday's 47th annual March for Life in Washington, D.C., the Illinois Department of Public Health (DPH) released figures showing that the number of abortions in the state increased by more than 3,000 from 2017 to 2018.
The reason behind the sharp increase, pro-life advocates say, is former Republican Gov. Bruce Rauner's signing of House Bill 40 in the fall of 2017. The law requires Medicaid and state health insurance policies to cover abortion procedures.
"We knew that abortions would continue to increase as taxpayer funding of abortions took hold, but seeing an increase of nearly 4,000 more Illinois babies aborted is shocking," Thomas More Society (TMS) Vice President and Illinois House candidate Peter Breen (R-Lombard) told the National Review.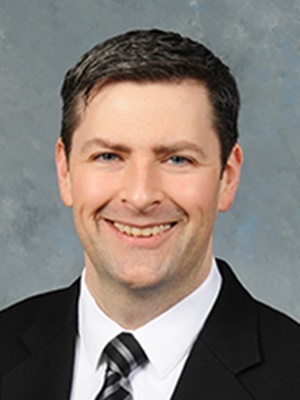 Thomas More Society Vice President and Senior Counsel Peter Breen
The DPH figures show 42,441 abortions performed in 2018 compared to 39,329 in 2017 for a 7-percent increase. Part of that increase is attributable to women traveling to Illinois from other states – 5,668 out-of-state patients in 2018, up from 5,528 in 2017.
That out-of-state number is expected to accelerate as neighboring Midwestern states move to more restrictive abortion policies, while Illinois last year enacted the most unrestricted abortion-access law in the nation, the Reproductive Health Act (RHA) signed by Democratic Gov. J.B. Pritzker last June. The RHA offers access to abortion at any stage of pregnancy, according to TMS, which is challenging that part of the law that requires private insurance policies to cover elective abortions.
"[The law] compels businesses and individuals to pay for even late-term abortion coverage and offers no religious exemptions – it violates the federal Weldon Amendment and Affordable Care Act," TMS lawyer Mathew McHale wrote.
At the Washington March for Life rally, President Trump is scheduled to be the first president to address the protesters in person. Two years ago, Trump addressed the marchers via video feed.
"You love every child, born and unborn, because you believe that every life is sacred, that every child is a precious gift from God," the president said at the time.