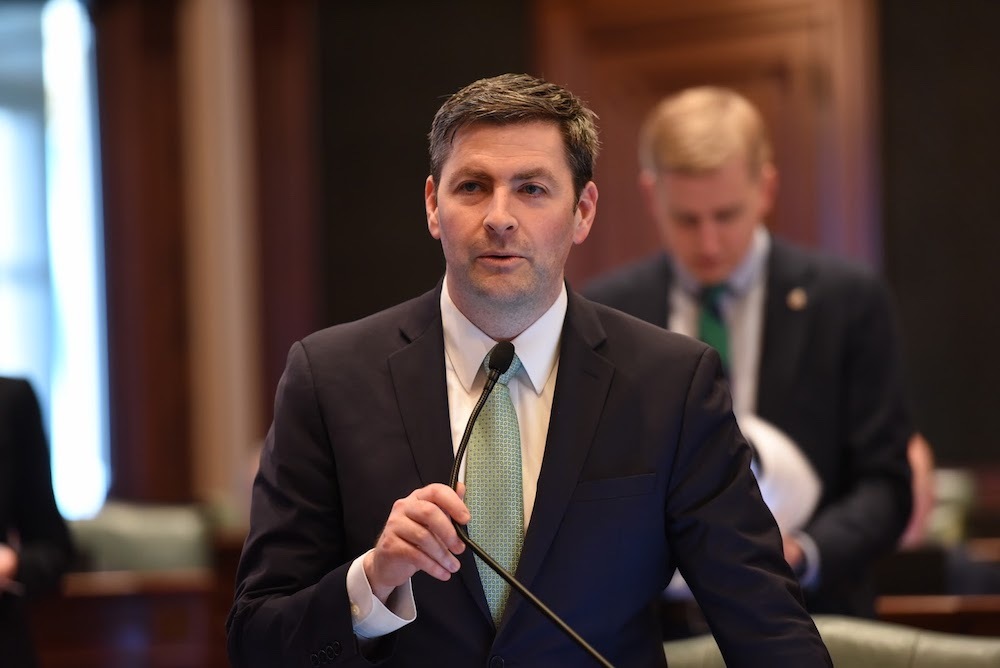 Peter Breen (R-Lombard), 48th District candidate for the Illinois House of Representatives
Illinois House candidate Peter Breen (R-Lombard) argues that a bill seeking to make it unlawful for state motorists to pump their own gas is just the latest example of how Democrats have lost their way.
"The people of this country are rising up against the socialism of the Democrats and I have no doubt that the people of Illinois will join them in that movement for free market and free people," Breen told the DuPage Policy Journal. "Illinois' Democrats have driven out of their party people who believe in American business and personal freedom, including the freedom to pump their own gas."
Proposed by veteran state Rep. Camille Lilly (D-Oak Park), House Bill 4571 seeks to establish that "no gas may be pumped at a gas station in Illinois unless it is pumped by a gas-station attendant."
The so-called "Gas Attendant Act" now sits in the House rules committee, where Breen and a growing number of GOP lawmakers have vowed to fight it to the end.
"It's bad enough that Democrats have doubled the gas tax, now to drive up further the cost of gas, which is the only thing this measure would do, makes no sense in a state like ours," said Breen, who is running against incumbent state Rep. Terra Costa-Howard (D-Glen Ellyn) in the 48th District. "Democrats are driving people and businesses out of Illinois with high costs of everything around us. They either don't know or don't care about their anti-business positions and the way that attitude is impacting people."
Currently, New Jersey is the only state with such a law on the books and it was only adopted after growing concerns about fire safety were expressed.