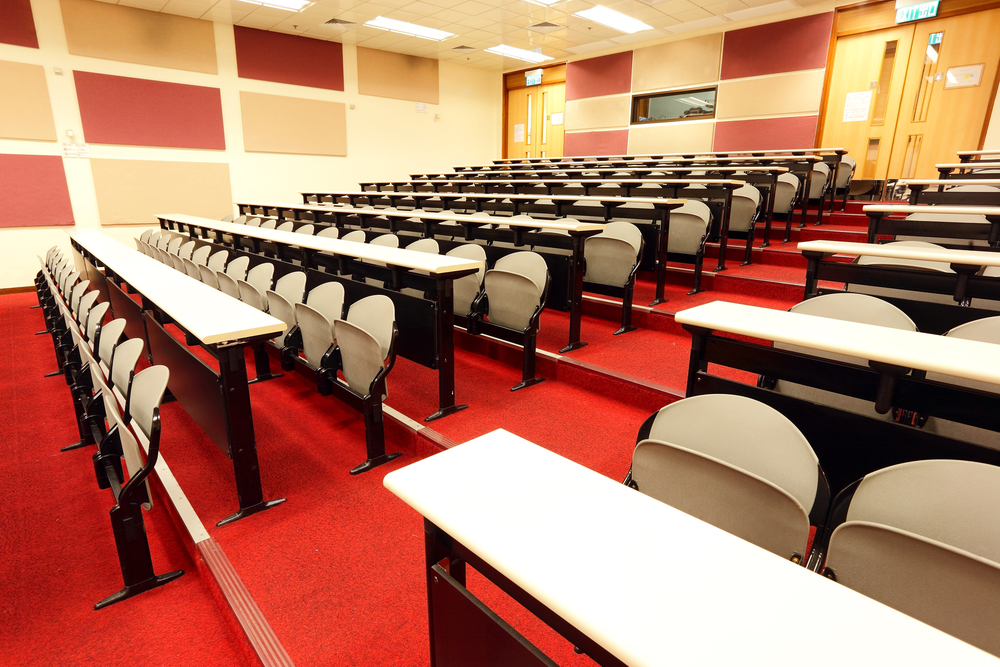 An Illinoisan attending the University of Illinois will spend nearly $8,000 more per year than a Missourian at Missouri State University-Springfield, according to a Higher Education Tribune analysis of 116 four-year public universities in 10 Midwestern states based on enrollment.
The Tribune divided schools into three groups, including those with more than 20,000 undergraduates, those with 10,000 to 20,000 undergraduates, and those with fewer than 10,000 undergraduates. Illinois schools outpace most of their peers at large, mid-sized and small four-year public universities, charging among the highest in-state tuition rates across the board
On top of leading all schools, U of I charges the highest in-state tuition among large universities.
How much higher?
Illinoisans pay ...
45 percent more to go to U of I than Hoosiers pay to go to Indiana University and 51 percent more than they pay to go to Purdue.
44 percent more than Wisconsin residents pay to go to University of Wisconsin-Madison
50 percent more than Ohioans pay to go to Ohio State University
58 percent more than Missourians pay to go to University of Missouri-Columbia
31 percent more than Kentuckians pay to go to University of Kentucky
76 percent more than Iowans pay to go to University of Iowa and 76 percent more than Iowa State
76 percent more than Nebraskans pay to go to University of Nebraska-Lincoln
Northern Illinois University ($14,204), Illinois State University ($14,061), University of Illinois-Chicago ($13,664) and Southern Illinois University-Carbondale ($13,481) makeup four of the top five most expensive mid-size schools. Twenty of the 36 mid-size schools charge less than $10,000.
NIU tuition is more than twice as high as Southeast Missouri State (103 percent more) and at least 80 percent higher than what it costs to attend UW-Whitewater, U Nebraska-Omaha, UW-Oshkosh, Minnesota State-Mankato and UMKC.
Western Illinois University ($12,655) is the fifth-most expensive small school. It's one of just 14 out of 58 schools to charge more than $10,000.
Tuition at WIU is 35 percent higher than UW-Stout and Saginaw Valley State University in Michigan, 50 percent higher than Murray State University in Kentucky and 69 percent more than Purdue University-Calumet in Indiana.
--
In-state tuition at four-year public universities with 20,000+ students
| | | | | |
| --- | --- | --- | --- | --- |
| Rank | State | School | Enrollment | 2016-17 Tuition |
| 1 | Illinois | University of Illinois at Urbana-Champaign | 33,932 | $15,058 |
| 2 | Michigan | University of Michigan- Ann Arbor | 28,983 | $14,402 |
| 3 | Minnesota | University of Minnesota- Twin Cities | 34,870 | $14,142 |
| 4 | Michigan | Michigan State University | 39,090 | $14,062 |
| 5 | Ohio | Ohio University | 23,585 | $11,744 |
| 6 | Michigan | Grand Valley State University | 22,209 | $11,520 |
| 7 | Kentucky | University of Kentucky | 22,621 | $11,484 |
| 8 | Ohio | University of Cincinnati | 25,820 | $11,000 |
| 9 | Wisconsin | University of Wisconsin-Madison | 30,958 | $10,488 |
| 10 | Indiana | Indiana University- Bloomington | 39,184 | $10,388 |
| 11 | Ohio | Ohio State University | 45,831 | $10,037 |
| 12 | Ohio | Kent State University | 23,684 | $10,012 |
| 13 | Indiana | Purdue University | 31,105 | $10,002 |
| 14 | Kentucky | Western Kentucky University | 20,271 | $9,912 |
| 15 | Missouri | University of Missouri- Columbia | 25,877 | $9,518 |
| 16 | Wisconsin | University of Wisconsin-Milwaukee | 20,968 | $9,493 |
| 17 | Indiana | Indiana Univ.-Purdue Univ.-Indianapolis | 21,748 | $9,205 |
| 18 | Iowa | University of Iowa | 24,476 | $8,575 |
| 19 | Nebraska | University of Nebraska- Lincoln | 20,833 | $8,537 |
| 20 | Iowa | Iowa State University | 30,671 | $8,219 |
| 21 | Missouri | Missouri State Univ.- Springfield | 20,316 | $7,060 |
-
In-state tuition at four-year public universities with 10,000-20,000 students
| | | | | |
| --- | --- | --- | --- | --- |
| Rank | State | School | Enrollment | 2016-17 Tuition |
| 1 | Ohio | Miami University-Oxford | 16,981 | $14,736 |
| 2 | Illinois | Northern Illinois University | 14,079 | $14,204 |
| 3 | Illinois | Illinois State University | 18,643 | $14,061 |
| 4 | Illinois | University of Illinois-Chicago | 17,959 | $13,664 |
| 5 | Illinois | Southern Illinois Univ.- Carbondale | 12,182 | $13,481 |
| 6 | Michigan | Wayne State University | 17,220 | $12,269 |
| 7 | Michigan | Central Michigan University | 19,877 | $12,150 |
| 8 | Michigan | Oakland University | 16,568 | $12,064 |
| 9 | Michigan | Western Michigan University | 18,313 | $11,493 |
| 10 | Michigan | Ferris State University | 12,866 | $11,290 |
| 11 | Kentucky | University of Louisville | 15,826 | $11,264 |
| 12 | Michigan | Eastern Michigan University | 17,862 | $11,209 |
| 13 | Ohio | Bowling Green State University | 14,852 | $11,057 |
| 14 | Illinois | Southern Illinois Univ.- Edwardsville | 11,720 | $11,008 |
| 15 | Ohio | University of Akron | 17,417 | $10,270 |
| 16 | Ohio | Cleveland State University | 12,352 | $9,768 |
| 17 | Indiana | Ball State University | 17,011 | $9,654 |
| 18 | Ohio | University of Toledo | 16,223 | $9,547 |
| 19 | Missouri | University of Missouri- St. Louis | 13,898 | $9,394 |
| 20 | Kentucky | Northern Kentucky University | 12,380 | $9,384 |
| 21 | Kentucky | Eastern Kentucky University | 14,293 | $8,868 |
| 22 | Wisconsin | University of Wisconsin-Eau Claire | 10,085 | $8,812 |
| 23 | Indiana | Indiana State University | 11,202 | $8,746 |
| 24 | Ohio | Wright State University | 12,504 | $8,730 |
| 25 | Ohio | Youngstown State University | 11,283 | $8,317 |
| 26 | Iowa | University of Northern Iowa | 10,104 | $8,309 |
| 27 | Indiana | Indiana Univ.-Purdue Univ.-Ft. Wayne | 11,453 | $8,213 |
| 28 | Minnesota | Saint Cloud State University | 13,878 | $7,910 |
| 29 | Minnesota | Minnesota State University- Mankato | 13,192 | $7,858 |
| 30 | Missouri | University of Missouri- Kansas City | 11,704 | $7,846 |
| 31 | Wisconsin | University of Wisconsin-Whitewater | 11,409 | $7,650 |
| 32 | Wisconsin | University of Wisconsin-Oshkosh | 12,484 | $7,544 |
| 33 | Nebraska | University of Nebraska- Omaha | 12,536 | $7,204 |
| 34 | Missouri | Southeast Missouri State University | 10,693 | $6,990 |
| 35 | Indiana | Vincennes University | 18,897 | $5,575 |
| 36 | Wisconsin | University of Wisconsin Colleges | 11,940 | $5,159 |
-
In-state tuition at four-year public universities with >10,000 students
| | | | | |
| --- | --- | --- | --- | --- |
| Rank | State | School | Enrollment | 2016-17 Tuition |
| 1 | Michigan | Michigan Tech University | 5,811 | $14,634 |
| 2 | Minnesota | University of Minnesota- Rochester | 435 | $13,232 |
| 3 | Minnesota | University of Minnesota- Duluth | 9,967 | $13,139 |
| 4 | Minnesota | University of Minnesota- Morris | 1,771 | $12,846 |
| 5 | Illinois | Western Illinois University | 8,543 | $12,655 |
| 6 | Michigan | University of Michigan- Dearborn | 7,141 | $12,032 |
| 7 | Minnesota | University of Minnesota- Crookston | 2,676 | $11,700 |
| 8 | Illinois | Eastern Illinois University | 5,957 | $11,580 |
| 9 | Illinois | University of Illinois-Springfield | 2,959 | $11,413 |
| 10 | Michigan | Lake Superior State University | 2,099 | $11,019 |
| 11 | Illinois | Governor's State University | 3,517 | $10,516 |
| 12 | Michigan | University of Michigan- Flint | 6,585 | $10,344 |
| 13 | Illinois | Chicago State University | 2,352 | $10,252 |
| 14 | Illinois | Northeastern Illinois University | 7,665 | $10,138 |
| 15 | Michigan | Northern Michigan University | 7,168 | $9,766 |
| 16 | Wisconsin | University of Wisconsin-Stout | 8,412 | $9,395 |
| 17 | Michigan | Saginaw Valley State University | 8,335 | $9,345 |
| 18 | Wisconsin | University of Wisconsin-La Crosse | 9,751 | $9,091 |
| 19 | Minnesota | Winona State University | 7,661 | $9,075 |
| 20 | Missouri | Missouri Univ. of Science & Technology | 6,906 | $9,057 |
| 21 | Kentucky | Morehead State University | 9,752 | $8,496 |
| 22 | Kentucky | Murray State University | 8,877 | $8,400 |
| 23 | Minnesota | Bemidji State University | 4,808 | $8,394 |
| 24 | Minnesota | Southwest Minnesota State University | 7,495 | $8,347 |
| 25 | Wisconsin | University of Wisconsin-Stevens Point | 8,297 | $8,159 |
| 26 | Minnesota | Minnesota State University- Moorhead | 5,205 | $8,114 |
| 27 | Wisconsin | University of Wisconsin-Superior | 2,367 | $8,088 |
| 28 | Wisconsin | University of Wisconsin-River Falls | 5,494 | $7,981 |
| 29 | Wisconsin | University of Wisconsin-Green Bay | 6,757 | $7,878 |
| 30 | Kentucky | Kentucky State University | 1,568 | $7,754 |
| 31 | Indiana | University of Southern Indiana | 9,585 | $7,605 |
| 32 | Minnesota | Metropolitan State University | 7,571 | $7,566 |
| 33 | Wisconsin | University of Wisconsin-Platteville | 7,861 | $7,484 |
| 34 | Indiana | Purdue University-Calumet | 8,321 | $7,478 |
| 35 | Indiana | Purdue University-North Central | 6,064 | $7,478 |
| 36 | Missouri | Truman State University | 6,039 | $7,456 |
| 37 | Wisconsin | University of Wisconsin-Parkside | 4,248 | $7,367 |
| 38 | Ohio | Shawnee State University | 3,621 | $7,365 |
| 39 | Missouri | Northwest Missouri State University | 5,628 | $7,343 |
| 40 | Missouri | Missouri Western State University | 5,120 | $7,330 |
| 41 | Missouri | University of Central Missouri | 9,786 | $7,322 |
| 42 | Nebraska | Peru State College | 2,215 | $7,243 |
| 43 | Ohio | Ohio State University- Marion | 1,132 | $7,140 |
| 44 | Indiana | Indiana University-South Bend | 6,653 | $7,073 |
| 45 | Indiana | Indiana University-Southeast | 5,486 | $7,073 |
| 46 | Indiana | Indiana University-Northwest | 5,244 | $7,073 |
| 47 | Indiana | Indiana University- East | 4,287 | $7,073 |
| 48 | Indiana | Indiana University-Kokomo | 3,977 | $7,073 |
| 49 | Missouri | Lincoln University | 2,618 | $7,042 |
| 50 | Nebraska | University of Nebraska- Kearney | 5,056 | $6,844 |
| 51 | Nebraska | Chadron State University | 2,334 | $6,510 |
| 52 | Nebraska | Wayne State College | 2,837 | $6,462 |
| 53 | Ohio | Central State University | 1,729 | $6,246 |
| 54 | Ohio | Wright State University- Lake Campus | 1,302 | $5,842 |
| 55 | Missouri | Missouri Southern State University | 6,231 | $5,523 |
| 56 | Missouri | Harris-Stowe State University | 1,464 | $5,220 |
| 57 | Ohio | Miami University-Hamilton | 2,884 | $5,173 |
| 58 | Ohio | Miami University-Middletown | 1,914 | $5,173 |
Source: Higher Education Tribune; U.S. Department of Education