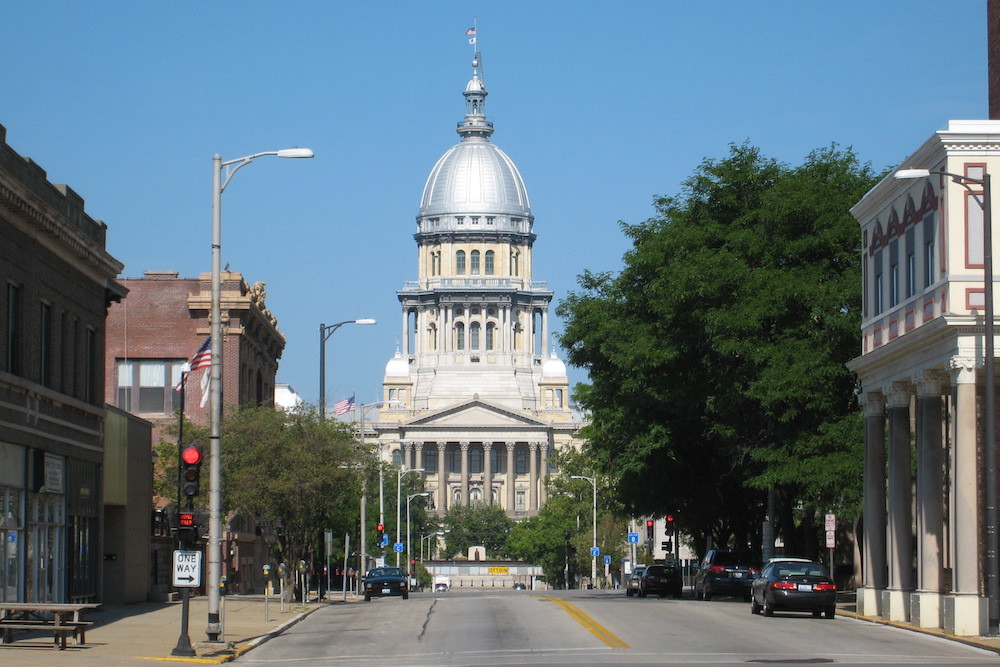 Springfield, Illinois | By Éovart Caçeir at English Wikipedia, CC BY-SA 3.0, https://commons.wikimedia.org/w/index.php?curid=10535377
Retiring state Sen. William "Sam" McCann (R-Plainview) is expected to formally announce his independent run for governor at a town hall meeting on March 13.
The rally is scheduled for the Pittsfield American Legion Hall commencing at 6 p.m. In flyers heralding the event, the gathering is promoted as "where the original fight for liberty and fighting for the working man started for Sen. McCann."
McCann, who has served as representative of District 50 since 2012, announced in late 2017 that he will not be seeking re-election following a prolonged and public feud with Gov. Bruce Rauner that resulted in the governor spending upwards of $4 million in an effort to oust McCann from power.

William "Sam" McCann
McCann was targeted by the Republican governor after he was the only Republican lawmaker to go against his wishes in voting in favor of the American Federation of State, County and Municipal Employees (AFSCME) union.
Previously representing District 49, McCann told reporters as far back as the summer of 2017 that he was considering a challenge to Rauner.
"I am considering it," he told NBC Chicago back then. "I have not made a decision."
Reports are McCann would run as a pro-Trump, pro-union Republican.
Whether Rauner will actually be around to face off against McCann seems anyone's guess given the stiff challenge he has faced in the Republican primary from Rep. Jeanne Ives (R-Wheaton).
One thing Rauner definitely seems to have on his side is resources, with recent financial reports showing he had more campaign cash on hand ($67.6 million) than all the other candidates combined, including Democratic challengers JB Pritzker ($4.9 million) and state Sen. Daniel Biss ($2.3 million).
Over the last several months, McCann has publicly chided the governor for signing abortion expansion bill HB 40 into law, and ridiculed the party as a whole as one that is now "unrecognizable" to him and "has lost its way under Gov. Rauner."
Rauner backed McCann's primary opponent Bryce Benton during the last election. In the end, McCann was able to hold off his challenger despite receiving criticism over back taxes owed, a property foreclosure and for taking large mileage reimbursements from his campaign fund.