House sends 'good' bill changing pawnbroker law back to Senate
Rep. Peter Breen (R-Lombard) said sending good bills back to the House is nothing new for the Senate during House debate April 17.
HB4733, sponsored by Rep. Michelle Mussman (D-Schaumburg), was reintroduced in the House after a request by Mussman's local police department to clarify language to the Pawnbrokers Act to ensure if a pawnbroker is in receipt of stolen goods and the original owner is found they do not have to pay for the goods to be returned.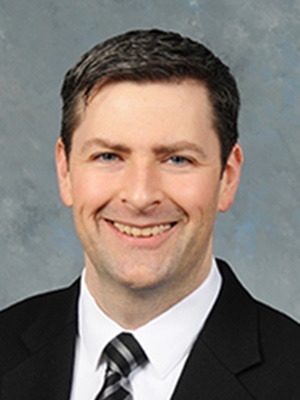 Rep. Peter Breen (R-Lombard)
"This bill passed unanimously off the House floor last year, but it was gutted and replaced in the Senate, so we are trying it again," Mussman said.
Breen questioned why the seemingly simple bill saw opposition from the Illinois Pawnbrokers Association.
"I think their concerns linger from last year and they wanted a little bit more wiggle room for how it was evaluated as to what has to go back," Mussman said. However, the association's concerns were not strong enough for them to contact her, she said.
"They did not speak in opposition in committee, and I think it is just sort of a point that they are putting themselves out as opposition," Mussman said.
The measure provides that if a hold order expires and is rescinded, the subject property vests in the pawnbroker, Breen said, adding otherwise the person can come and get their property within 90 days. Mussman told Breen that was noted in a separate part of the bill language, but was considered unclear by the Senate.
"There were some pawnbrokers who were trying to make people pay to get there goods back, which is not what the law intended to do," Mussman said.
Breen confirmed there were no other opponents than the Illinois Pawnbrokers Association.
"Yes, the Senate turned the bill into something else, so we have to go through the process of reintroducing," Mussman said.
"Shame on the Senate, but this is nothing new for folks here," Breen said.
Exactly, Mussman said.
"It seems like a good bill," Breen concluded.
HB4633 passed 109-0 and was sent to the Senate.
Want to get notified whenever we write about
Illinois Representative Peter Breen (R-48th)
?
Next time we write about Illinois Representative Peter Breen (R-48th), we'll email you a link to the story. You may edit your settings or unsubscribe at any time.
Sign-up for Alerts
Organizations in this Story
Illinois Representative Peter Breen (R-48th)
More News