Richard Pearson sees the growing movement across Illinois toward sanctuary counties for gun owners as a stand for fairness and modernization.
"Gun owners in the southern and western parts of the state don't agree with the City of Chicago and Cook County," Pearson, director of the Illinois State Rifle Association, said of proposed gun laws in those parts of the state that seek to limit ownership rights. "It's more of a protest against the draconian gun laws."
Some of those organizing and staging protests said the act of naming their movement using the word sanctuary, which conservatives have widely come to associate with the liberal sanctuary state policy, will hopefully hammer home the point of how they feel a double-standard exists in the treatment of the state's rural residents and their wants and desires compared to city dwellers.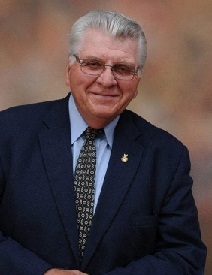 "The reason they want to do this is they're blaming firearms for their own failures because they're not prosecuting criminals," Pearson said of legislation being proposed by Democrats that would impose new age restrictions for certain weapons, a bump-stock ban and size limit on gun magazines. "So, they're going after gun owners, and some gun owners in the state don't like it. They haven't done anything wrong."
The Chicago Tribune recently reported that at least five counties have passed resolutions declaring themselves sanctuary counties for gun owners.
Effingham County Board Vice Chairman David Campbell estimates that at least 20 Illinois counties and local officials across the state have asked for copies of Effingham County's resolution declaring the county a gun sanctuary.
"They need to target bad apples, but they don't want to do that because it takes too much time," Pearson said. In the end, he said law-abiding gun owners really only have just one choice.
"We need to make voices heard throughout the state," he said. "We should be encouraging lawmakers to insist local officials enforce the laws. What happens is, if you get charged with a gun crime in Cook County, they plea bargain it down to some misdemeanor and the criminals are out there on the loose again. These people are not being prosecuted and they feel they can run around and violate people's rights, hold people up and murder people. And they're getting away with it. The rest of the gun owners in the state don't like that."