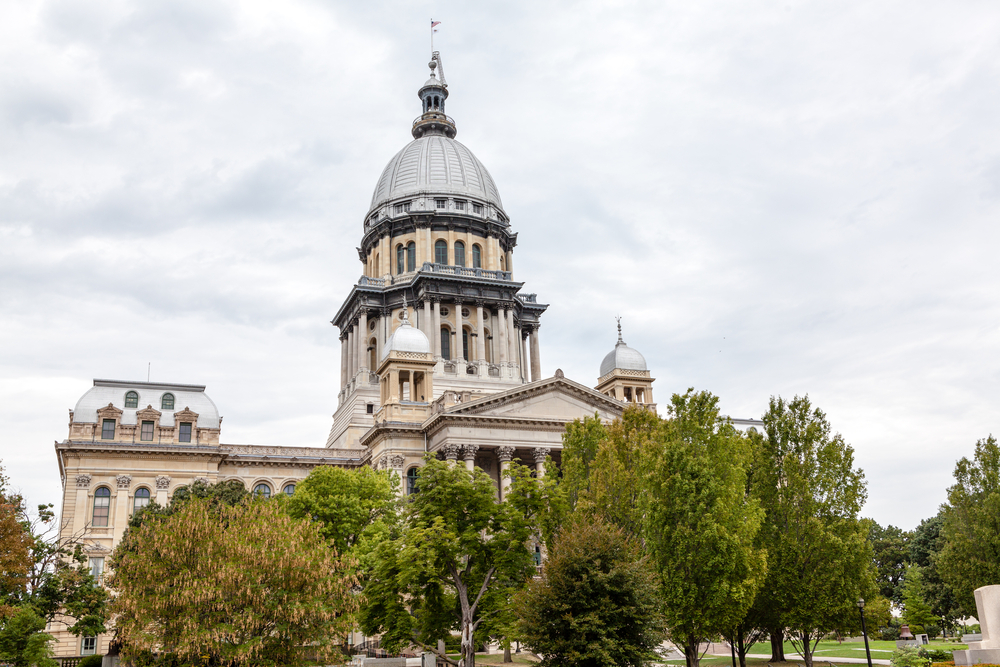 A proposal that would allow medical marijuana to be administered to students on school property is closer to becoming law in Illinois.
The Senate Education Committee voted May 9 to approve the measure, HB4870, which has already seen House approval and returned to committee for another round.
Sponsored by Sen. Cristina Castro (D-Elgin) and co-sponsored by Rep. Lou Lang (D-Skokie), the legislation will allow medical cannabis to be administered on the school premises or bus to any student who is a qualified patient under the Compassionate Use of Medical Cannabis Pilot Program Act.
The bill is also known as Ashley's Law, named after an 11-year-old Schaumburg student who suffers from leukemia and epilepsy and found significant relief from the drug.
Castro said the student wears a medically infused patch on her foot and is also given cannabis oil drops.
Testifying in tears on behalf of her daughter, Maureen Surin shared with committee members the difficult medical battle her daughter has suffered, which has included chemotherapy and brain surgery.
Sen. Jason Barickman (R-Bloomington) asked Surin about the nationally recognized lawsuit the family endured.
"Does this remain a federal issue with the school?" Barickman asked.
No, according to Surin, who said though the family won in court and has been given the approval to administer the drug to their daughter on school grounds, the couple needs legislation to allow an onsite school nurse to administer the drug since there is a danger in waiting to give the drug if Ashley goes into a seizure.
"We just want our daughter to be in school with her medicine like all the other kids," Surin said.
Sen. Chuck Weaver (R-Peoria) said while he is happy Ashley is in a healthy place, he worries about the drug's manufacturer and bill text.
"Do you know if the product you are using is made in Illinois," Weaver asked, adding he questions the lack of Federal Drug Administration (FDA) approval and small manufacturers producing with no proper oversight.
Addressing the bill text that reads "medically infused cannabis products," Weaver wanted to know from Castro how much farther than CBD and minor THC does it go.
"I don't see in the language that it limits to that as opposed to having higher THC levels," Weaver said.
Castro said the language was very clear, but not clear enough for Weaver.
"I have two choices, and one could be a no vote, so someone has to explain me off of that no vote," Weaver said.
Sen. Sue Rezin (R-Morris) said his question was understandable.
"I will defer to my colleague that when this bill is passed, and the language is brought to the floor, you can make sure the language and the intent is what we believe on this side," Rezin said. "I think it is a valid question, and I just want to make sure everybody is on the same page."
Weaver said if Castro was willing to work on the text he could be swayed, saying she should not be offended if he votes no until he feels more comfortable.
SB4870 passed through committee with 9 votes and moved to the Senate floor for debate.
Surin said she hopes in the future medical marijuana will be removed from the controlled substance list and viewed as other acceptable medications.
"It has no side effects and it's been like a dream and we need you to help us continue the dream," Surin said.