Rahm Emanuel
Richard Pearson, the executive director of the Illinois State Rifle Association (ISRA), recently urged counties that have not passed gun-sanctuary resolutions to do so.
Pearson also called the political strategy of increasing gun control to curtail Chicago's high murder rate "a scam" in the ISRA's July 12 bulletin.
"If you live in a county that is not considering such a resolution and would like to ask your county board to consider this, the ISRA has a sample resolution you can start with," Pearson said. "It's time for gun owners to fight back."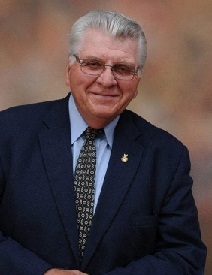 Richard Pearson
According to the release, 26 counties have passed resolutions aimed at blocking proposals like S.B. 1657, the gun dealer licensing bill, along with similar measures aimed at restricting gun use. Another 14 counties are eyeing such resolutions.
Democrats claim the legislation will help "combat gun violence and hold those who enable it accountable," as Chicago Mayor Rahm Emanuel was quoted as saying on the ABC-7 website.
In the same report, bill co-sponsor Sen. Don Harmon (D-Oak Park) said, "I appreciate the support of every senator who was able to put children and families ahead of the NRA."
But the ISRA disagrees, claiming the tighter controls will penalize law-abiding citizens, rather than curtailing crime.
"Law-abiding gun owners have nothing to do with Chicago's crime wave whether they live in Chicago or anywhere else in the state," the ISRA bulletin stated.
"What causes Chicago's murder rate is a seemingly unrestrained gang problem fueled by illegal drugs," the ISRA bulletin stated. "This problem is aided by both the refusal to prosecute these people and lax sentencing by judges."