Ted Dabrowski argues it's not hard to figure out why Illinois continues to struggle: New U.S. Census Bureau data report the state lost population for the fifth straight year in 2018.
"People can't find opportunities in Illinois and can't see a future for themselves, so they're leaving to find it elsewhere," Dabrowski, president of data and fiscal research website Wirepoints, told the Prairie State Wire. "It's simply become too expensive to live in Illinois, and there are not enough good-paying jobs and [there is] too much corruption."
In all, the state lost a record-setting 45,116 people in 2018, and the exodus shows little sign of slowing. Since the start of the new millennium, nearly 1.5 million people have left Illinois.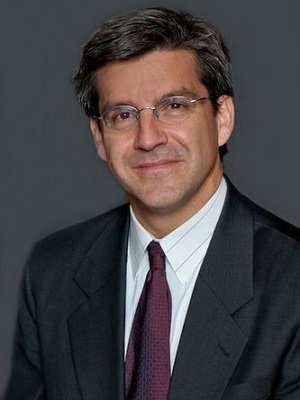 Wirepoints President Ted Dabrowski
"Instead of growing the tax base, we're closing more avenues to people and making it more difficult to fund the budget," Dabrowski said. "Businesses and entrepreneurs thinking about investing here are going other places because of all the bad budgeting. We're absolutely destroying our tax base and making it where less people are here to pay."
Dabrowski concedes Illinois isn't the only state suffering such hardship, but he says things are arguably worse here than in virtually any other place.
"Places like Connecticut and West Virginia are suffering through long-term decline, and Connecticut is a lot like us in that many people are leaving because of the heavy pension burden and lack of reforms," he said. "The sad part for Illinois is, with the elections we just had you can only expect more of the same in terms of all the debt and borrowing."
Dabrowski added Illinois is losing out to neighboring Rust Belt states because lawmakers in those places have taken on the challenge of implementing tax and pension reforms.
"They've made tougher decisions, while we continue to be held hostage by the political elite," he said.
Restoring confidence in the state's future should start with leaders acknowledging all the problems that exist, Dabrowski said.
"We have to start putting pressure on the political elites and making the real situation known to people," he added. "Until we start to do that, we'll continue to see more of the same."