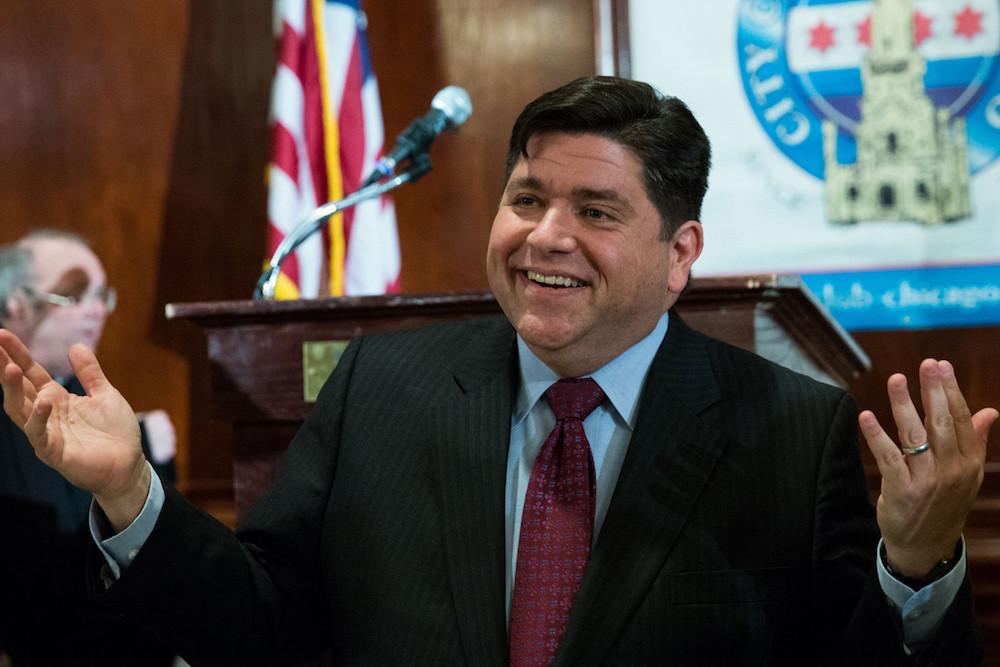 Gov. J.B. Pritzker
The pressure is building on Gov. J.B. Pritzker to make good on his campaign promise of implementing a fair and balanced redistricting map.
In a press release, the Illinois Republican Party said that most area newspapers have recently written editorials imploring Pritzker, just as Republicans are, to keep his promise to voters.
"An overwhelming majority of Illinois voters support independent redistricting reform, but Speaker (Mike) Madigan and President (John) Cullerton have, through lawsuits and obstruction in the legislature, blocked all efforts to let the people have their voices heard," ILGOP Chairman Tim Schneider said in the release. "Governor Pritzker must follow through on his fair map pledge, work around Madigan and Cullerton, and empower rank-and-file Democrats to stand up to their leaders and enact meaningful change."
In keeping with that line of thinking, on Jan. 22, House minority leader Jim Durkin (R-Western Springs) introduced a Constitutional amendment that the GOP says would assure greater balance. HJRCA 10 seeks to put the job of redistricting in the hands of an independent commission created for that purpose.
The proposal has the strong support of all 44 GOP House members, meaning just 27 Democrats need to sign on for the measure to become law.
"What's right is right," the Chicago Sun-Times stated in an editorial about the issue. "It's that simple. The makeup of the Illinois legislature—and of every state legislature—should reflect the will of the voters, not party bosses."
A Chicago Tribune editorial said: "Democrats fashioned the last set of maps for state and federal offices behind closed doors. They drew incumbents' homes, their churches, their friends and their voting bases into each district on a block-by-block basis. It was patently undemocratic and self-serving—politicians choosing their constituents rather than the other way around."