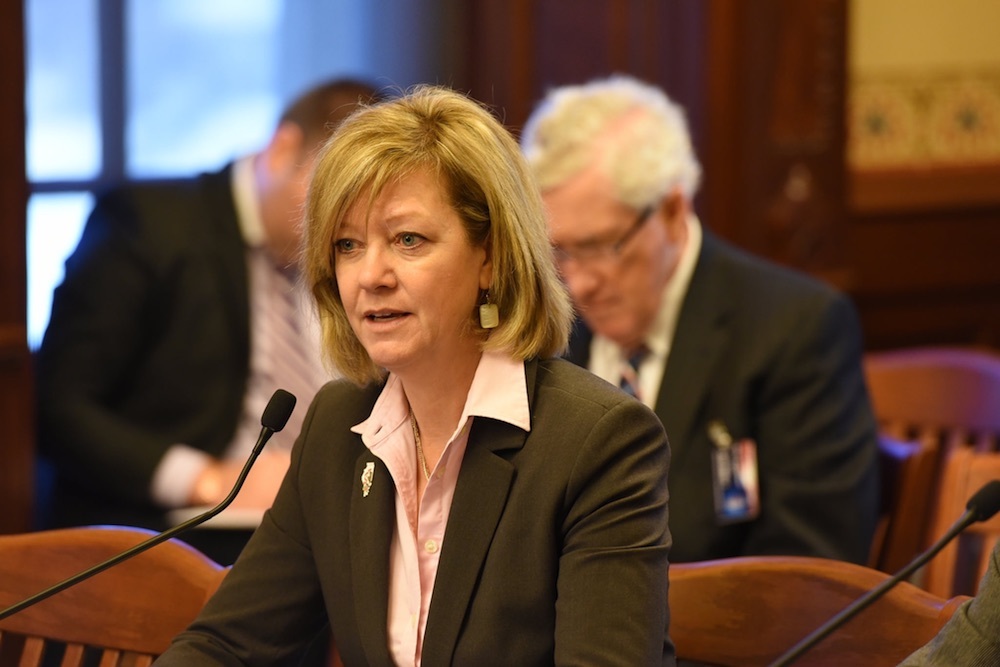 Illinois Representative Jeanne Ives (R-42nd) | jeanneives.org
Former GOP Chairman Pat Brady delivered yet another sucker punch to his own party by donating to far-left Democratic U.S. Sen. Dick Durbin, former State Rep. Jeanne Ives (R-Wheaton) told Prairie State Wire.
Ives, who nearly defeated Bruce Rauner in last Spring's gubernatorial primary, called Brady a "traitor" for the $500 donation that federal records show he made to Durbin in March for his 2020 primary campaign.
"I am absolutely stunned that anyone would call himself a Republican and give money to Dick Durbin who represents everything our party is opposed to," Ives said.

Pat Brady, former GOP Chairman
Brady's record shows that he has a history of this. In 2013, he was nearly ousted as chairman over his public support for same-sex marriage. He resigned instead.
He remained active in Republican politics through his work as a political consultant and lobbyist. He acted as Rauner's de facto spokesperson during last year's primary race against Ives, defending Rauner's 2017 signing of the legislation that authorized public funding of abortions through Medicaid, and the TRUST Act, which effectively made Illinois a sanctuary state. Early in 2018, Rauner paid Brady's River Strategies of Chicago, listed as a communications firm, over $35,000.
Along the way, Brady placed Ives and her supporters in the dreaded "haters" category for their opposition to Rauner's signature on the abortion and sanctuary legislation, and his other progressive positions.
In 2016, Brady opposed presidential candidate Donald Trump, saying a vote for him is "a vote for Hillary Clinton."
"(Trump) gets creamed by Hillary Clinton," Brady predicted. "I don't care what anybody says, there's absolutely no way that if he goes against Hillary Clinton, that he's going to prevail."
Other Republicans in Springfield adopted Brady and Rauner's progressive views so much so that conservatives say they are now nearly indistinguishable from their Democratic counterparts. In 2017, nearly a third of Republican House members voted for across-the-board tax increases, and the taxpayer bailout of Chicago Public Schools. In 2018, they helped Democrats send Rauner a spending plan over a billion dollars out of whack.
What they didn't do is even take a stab at reforms being pushed by conservatives, including a redetermination of Medicaid rolls, rolling back Obamacare Medicaid expansion or moving to impose a work requirement for able-bodied Medicaid recipients.
Rauner, of course, lost big in November to Democrat J.B. Pritzker. The general elections also reduced Republicans to a side-show in the General Assembly; the Democrats now have supermajorities in both houses.