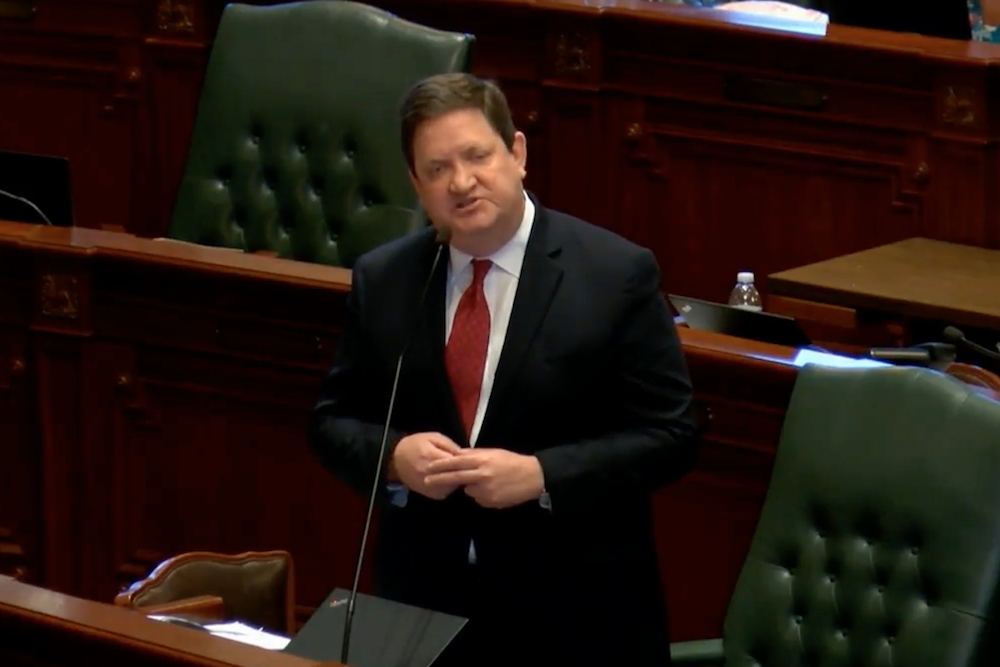 Illinois state Rep. David McSweeney (R-Barrington Hills)
Support is building from both sides of the aisle among lawmakers in Springfield for a ban on red-light cameras in Illinois amid charges that the devices are being used primarily to generate revenues for cash-strapped municipalities.
"Studies have shown that it does not improve safety," Illinois state Rep. David McSweeney (R-Barrington Hills) told Capitol News Illinois. "In fact, it increases rear-end collisions. So, this is really a revenue grab by local governments."
McSweeney has long been one of the most vocal critics of the practice of red-light cameras, previously introducing several bills to ban the devices including one in 2015 that actually passed the House before stalling in the senate. More recently, he filed House Bill 323, which has since gained the support of Democratic colleagues Rita Mayfield (D-Waukegan) and Sam Yingling (D-Grayslake).

Illinois state Sen. Martin Sandoval (D-Chicago)
"As we've seen recently, this is obviously tied up, but likely with corruption," McSweeney said.
Earlier this month, federal agents raided the home and offices of longtime state Sen. Martin Sandoval (D-Chicago) as part of a widening corruption probe tied to SafeSpeed LLC, one of the largest red-light camera operators in the state. Until recently, Sandoval served as chairman of the powerful Senate Transportation Committee.
In 2017, the Chicago Tribune reported that Sandoval directly intervened with the Illinois Department of Transportation on behalf of the SafeSpeed in getting a red-light camera installed at an Oakbrook Terrance intersection, all while pocketing thousands from the company in campaign contributions.
Even without the scandal, McSweeney said he doesn't see having the cameras as being in the best interest of the state.
"My issue is that I think the red-light cameras, again, are designed for a specific purpose of raising revenue," he said. "I believe that they're unreliable in a number of cases that have been shown. I don't believe they increase safety. But of course, if a policeman sees a person violating the law, that person should be ticketed, but it should be done like any other traffic violation, not through an automated system that is designed to produce revenue."