Gun dealers from across the state of Illinois recently turned out in mass for a public hearing on the Proposed Administrative Rules for Gun Dealer Licensing Act.
During a forum that lasted nearly 90 minutes, most of the testimony focused on rule changes that now require around-the-clock, 24/7 video monitoring at gun shops, lit parking lots with face recognition cameras at those facilities, and multiple alarm systems. Legal gun owners and staunch critics of the new rules took to the microphone to plead with Illinois State Police officials "to work with them to develop rules that reflect the real world."
In the aftermath, Illinois State Rifle Association Executive Director (ISRA) Richard A. Pearson signaled out gun rights advocate John Krupa III for having tirelessly worked in "exposing conflicting rules and laws that put law-abiding gun owners at risk of committing firearm violations."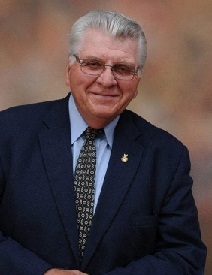 Illinois State Rifle Association Executive Director Richard A. Pearson
Pearson pointed to such laws as the one requiring gun owners to dispose of their firearms within 48 hours if they fail to renew their FOID card, and the Illinois Concealed Carry License measure that requires gun owners to renew 60 days in advance, as being in that category.
"This is a mess and it isn't right," Pearson said. "The ISRA will attack this problem ASAP."