Illinois Republican Party Chairman Tim Schneider is demanding that a state-run program that automatically registers voters be immediately suspended amid reports that non-citizens were certified and cast votes in 2018.
"The recent report of non-citizens voting in Illinois is simply unacceptable," Schneider said in a press release. "The Secretary of State's failure to competently administer the Automatic Voter Registration (AVR) process in Illinois compromises the integrity of our entire election system."
As many as 574 non-citizens are known to have registered through the program in which the Secretary of State's office automatically registers someone to vote anytime they apply for a driver's license or a state ID. The Illinois State Board of Elections has said that at least 19 non-citizens are known to have actually cast votes in 2018. Illinois is among the handful of states that allow immigrants who are non-citizens to obtain a driver's license or state ID.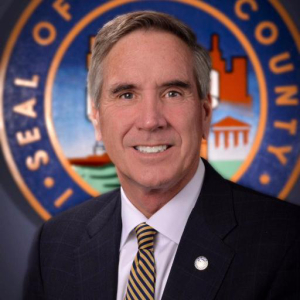 Illinois GOP Chairman Tim Schneider (R-Western Springs)
"Mistakes are made, but when it comes to voting, it simply is inexcusable that non-citizens voted in Illinois and potentially affected the outcome of elections across the state," Schneider said. "Those in the Secretary of State's office who allowed this to happen should be terminated from their employment with the state. Public hearings in the General Assembly should commence immediately and the AVR program should be temporarily suspended until we get answers. Voting is a right and a privilege reserved only for U.S. citizens."