Gun owners in Illinois are waiting too long to receive their firearms owner identification (FOID) cards, and the Illinois State Rifle Association (ISRA) has joined a lawsuit against the Illinois State Police to fix the problem, ISRA Executive Director Richard A. Pearson announced in a bulletin to members last week.
The ISRA says the wait to get a FOID card is not new, but the Illinois State Police (ISP) were required to issue a card within 30 days when the law originally went into effect. The wait was extended to 60 days during former Gov. Bruce Rauner's time in office.
Last spring, however, the ISRA and Illinois state Rep. Keith Wheeler (R-Oswego) began an investigation that revealed $29,500,000 was swept from various funds dedicated to improving the FOID card and Illinois concealed carry-license (ICCL) processes. Those funds instead went into the state's general fund.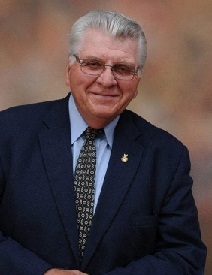 ISRA Executive Director Richard Pearson
Also in the spring, ISP said they were not funded adequately to do background checks, purchase equipment and have enough personnel to do the job in a timely manner – and there were calls for the FOID card fee to increase to $300-$400 each, says the ISRA.
Former governors Patrick Quinn and Rauner both swept funds from the FOID card and Illinois concealed carry-license applications to the general fund, but current Gov. J.B. Pritzker has not swept funds from the ISP program. The ISRA says the funds are there to make sure law-abiding citizens can exercise their constitutional Second Amendment rights, but it was used to deny citizens their rights to own a firearm or purchase ammunition – because they needed FOID cards.
In the case of the delayed ICCLs, the ISP said legal gun owners were OK to carry, but some local jurisdictions arrested concealed carry-license holders anyway.
The ISRA and the Second Amendment Foundation are involved in multiple court cases that are related to the FOID cards – including Culp v. Raoul and Thomas, et.al. v Illinois State Police, et.al. Culp v. Raoul challenges the state's refusal to take out-of-state applications for Illinois concealed carry licenses.
Pearson's ISRA bulletin discussed Senate Bill 2468, introduced by Sen. Ann Gillespie (D-Arlington Heights) in an effort to add a 10-percent sales tax to assault weapons and high-capacity magazines. That tax would go into a Firearms Tax Fund that is supposed to be used to prevent gun violence in schools and state-owned buildings. Pearson urges residents to keep an eye on the bill.