Illinois Gov. J.B. Pritzker
Illinois Gov. J.B. Pritzker's $42 billion budget for the state's fiscal year 2021 suggests that a progressive tax system is a big part of the solution for the state's financial woes, but Tim Schneider, chair of Illinois' Republican Party, isn't having buying any of it.
"Illinois' fiscal crisis demands urgent action and serious solutions," Schneider said. "...the only thing Gov. Pritzker offered was new spending proposals and a false choice between the progressive income tax and devastating cuts. It's disingenuous for the governor to attempt to scare the public into voting for higher taxes to plug our budget hole and then turn around and advocate for new spending--in the same speech."
On the progressive income tax, Pritzker promises a fix for a nearly $3 billion structural deficit and paying down overdue bills. It's also supposed to provide a tax cut for 97% of Illinois residents.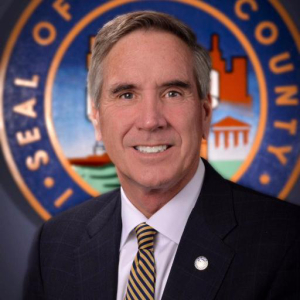 Tim Schneider
"Add into the picture that the governor proposed over $10 billion in new spending during the campaign, and it's clear the progressive income tax and it's currently proposed rates are a Trojan horse for California-style marginal tax rates and massive middle-class tax hikes."
Schneider criticizes the budget for not cleaning up the state's pension problem.
"Any budget address or solution that stops short of proposing substantive reforms to our pension mess is an unserious attempt at papering over our fiscal disaster with accounting gimmicks and false promises," he said. "Illinoisans deserved to hear from a courageous governor willing to make tough budgetary decisions... . Instead, they heard from a politician hiding behind scare tactics and impossible promises."